After a relatively slow Thanksgiving and Black Friday holiday week, rumors came in fast and furious this week. Noted analyst Ming-Chi Kuo was on a roll with several reports outlining expectations for new iPhones in 2020 and 2021 as well as Apple's plans to shift to Mini-LED displays, starting next year with the 12.9-inch iPad Pro and 16-inch MacBook Pro.
Other news included some issues with unexpected shutdowns on the 2019 entry-level 13-inch MacBook Pro and speaker popping noises on the new 16-inch MacBook Pro, and a controversy over Location Services behavior on the iPhone 11 lineup. And finally, Jony Ive's departure from Apple was finally made official. Read on for details on all of these topics.

Apple May Launch 'Completely Wireless' iPhone Without Lightning Connector and 'iPhone SE 2 Plus' With Touch ID Power Button in 2021
The latest iPhone prediction comes from reputable analyst Ming-Chi Kuo, who expects Apple to release a so-called "iPhone SE 2 Plus" with a 4.7-inch to 5.5-inch display and a Touch ID power button — yes, the power button on the side — in the first half of 2021. The device would have a notch, but a smaller once since Face ID supposedly won't be an option.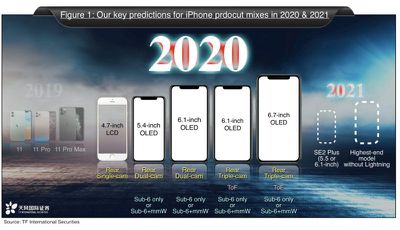 Then, in the second half of 2021, Kuo expects Apple to release a top-of-the-line iPhone without a Lightning connector in the second half of 2021. The device is said to offer a "completely wireless experience," so it sounds like no port whatsoever rather than a switch to USB-C.

Five New iPhones Expected in 2020, Including One 5.4-Inch, One 6.7-Inch, and Two 6.1-Inch Models
As part of his long list of predictions about upcoming iPhones, analyst Ming-Chi Kuo touched on the fall 2020 lineup, which he believes will include one 5.4-inch, one 6.7-inch, and two 6.1-inch models.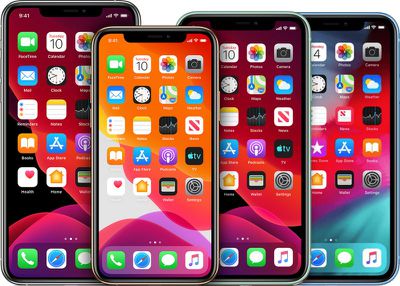 All four models are expected to have OLED displays and support 5G via Qualcomm, with sub-6G or mmWave compatibility varying by country.
Four new high-end iPhones in 2020 lines up with a recent prediction shared by JPMorgan analyst Samik Chatterjee.
Earlier in 2020, Kuo expects Apple to release the widely rumored "iPhone SE 2" with a 4.7-inch LCD display and a traditional Touch ID home button. The device is expected to resemble the iPhone 8, but with a faster A13 chip and 3GB of RAM. Pricing is estimated to start at $399, and one new rumor claims the device could be called the iPhone 9.

16-Inch MacBook Pro and 12.9-Inch iPad Pro With Mini-LED Displays to Launch in Second Half of 2020
Ming-Chi Kuo had even more predictions to share this week beyond iPhones.


In a separate report, the well-known analyst claimed that Apple plans to release updated 12.9-inch iPad Pro and 16-inch MacBook Pro models with Mini-LED displays in the second half of 2020.
Kuo has previously said that Mini-LED displays will allow for thinner and lighter product designs, while offering many of the same benefits of OLED displays used on the latest iPhones, including good wide color gamut performance, high contrast and dynamic range, and local dimming for truer blacks.
iPads and MacBooks currently use LCDs.

Apple Acknowledges Issue With Some 2019 13" MacBook Pro Models Unexpectedly Shutting Down
Apple this week posted a new support document outlining troubleshooting steps for users who may be experiencing problems with unexpected shutdowns on the entry-level 2019 13-inch MacBook Pro with two Thunderbolt 3 ports, which was introduced back in July.


There is a fairly lengthy thread in our discussion forums where some users experiencing the issue have gathered to try to diagnose and troubleshoot their machines.
Meanwhile, Apple is investigating an issue with speakers making popping noises on the latest 16-inch MacBook Pro. Apple says this is a software issue that will be addressed in upcoming software updates, so there's no need to exchange or repair machines exhibiting the issue.

New iPhones Access Location Info Even When Settings Are Disabled Due to Ultra Wideband, Toggle Coming in Future Software Update
Earlier this week, security researcher Brian Krebs found that Apple's new iPhone 11 Pro models access user location data even when all apps and system services on the iPhone are set to not request the data.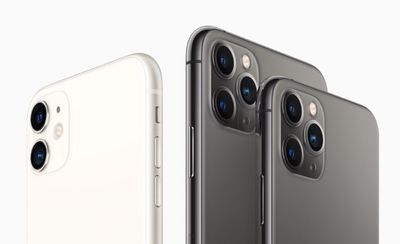 Apple has since responded, stating that this behavior is a result of the new U1 Ultra Wideband chip in the iPhone 11 models and not a privacy concern.
"Ultra wideband technology is an industry standard technology and is subject to international regulatory requirements that require it to be turned off in certain locations," said Apple in a statement. "iOS uses Location Services to help determine if ‌iPhone‌ is in these prohibited locations in order to disable ultra wideband and comply with regulations."

Jony Ive Leaves Apple
In June, Apple announced that Ma gref="https://www.macrumors.com/2019/06/27/jony-ive-leaving-apple/">Jony Ive would depart the company as an employee by the end of 2019 to form an independent design company named LoveFrom with his designer friend Marc Newson. Apple said it will remain one of Ive's primary clients.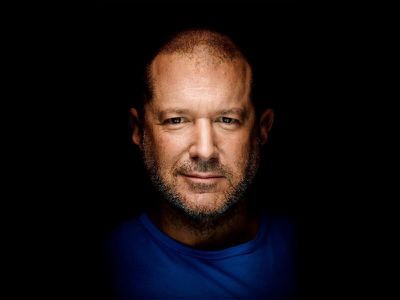 Early on Thanksgiving Day,
Apple removed Ive from its executive leadership page
, suggesting that he has formally departed the company after nearly 30 years there.
Ive led Apple's design team since 1996 and he heavily influenced the look and feel of iconic products like the iMac and iPhone.

MacRumors Newsletter
Each week, we publish an email newsletter like this highlighting the top Apple stories, making it a great way to get a bite-sized recap of the week hitting all of the major topics we've covered and tying together related stories for a big-picture view.
So if you want to have top stories like the above recap delivered to your email inbox each week, subscribe to our newsletter!