Apple Reports Q3 2019 Results: $10B Profit on $53.8B Revenue, Highest June Quarter Revenue Ever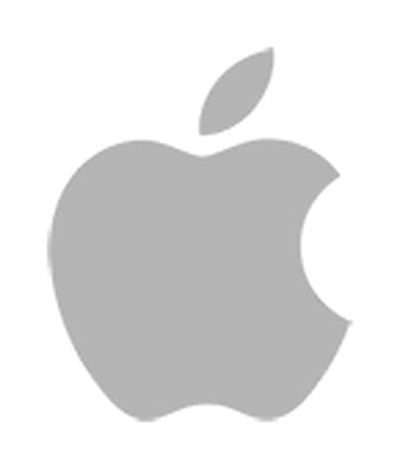 Apple today announced financial results for the third fiscal quarter of 2019, which corresponds to the second calendar quarter of the year. For the quarter, Apple posted revenue of $53.8 billion and net quarterly profit of $10.0 billion, or $2.18 per diluted share, compared to revenue of $53.3 billion and net quarterly profit of $11.5 billion, or $2.34 per diluted share, in the year-ago quarter.
The revenue figure was Apple's highest ever for the June quarter, just beating out the year-ago quarter, although profits dipped on lower margins.
Gross margin for the quarter was 37.6 percent compared to 38.3 percent in the year-ago quarter, with international sales accounting for 59 percent of revenue. Apple also declared a quarterly dividend payment of $0.77 per share, payable on August 15 to shareholders of record as of August 12.


This is the third quarter since Apple changed the way it reports its results, with the company no longer providing unit sales data for iPhone, iPad, and Mac. As a result, Apple is only providing revenue figures for its various segments, leaving analysts to estimate unit sales based on their own calculations.
"This was our biggest June quarter ever — driven by all-time record revenue from Services, accelerating growth from Wearables, strong performance from iPad and Mac and significant improvement in iPhone trends," said Tim Cook, Apple's CEO. "These results are promising across all our geographic segments, and we're confident about what's ahead. The balance of calendar 2019 will be an exciting period, with major launches on all of our platforms, new services and several new products."
Apple's guidance for the fourth quarter of fiscal 2019 includes expected revenue of $61–64 billion and gross margin between 37.5 and 38.5 percent.


Apple will provide live streaming of its fiscal Q3 2019 financial results conference call at 2:00 p.m. Pacific, and MacRumors will update this story with coverage of the conference call highlights.
Earnings call highlights ahead...
1:39 pm: Apple's stock price is currently up nearly 3% in after hours trading following the earnings release.
1:44 pm: Apple has approximately $210 billion in cash and marketable securities, a substantial amount but down 6% over the previous quarter as the company continues to spend on share buybacks and dividends. Apple's cash pile has generally been slowly declining over the past 18 months.
1:51 pm: ‌iPhone‌ revenue was down nearly 12% compared to the third quarter of 2018, but growth in Mac, ‌iPad‌, Services, and Wearbles slightly more than offset the ‌iPhone‌ drop.
2:01 pm: ‌iPhone‌ revenue was $25.9B, or approximately 48% of Apple's overall revenue of $53.8B. This marks the first quarter where the ‌iPhone‌ accounted for less than half of Apple's revenue since 2012.
2:01 pm: Apple's earnings call is about to begin. Opening remarks are underway.
2:03 pm: Tim Cook: We're thrilled to return to growth. Very strong performances for both Mac and ‌iPad‌. Absolute blowout quarter for wearables, accelerating growth of well over 50%. Services hit all-time high of approximately $11.5B.
2:04 pm: ‌Tim Cook‌: While ‌iPhone‌ revenue is down 12% from last June quarter, improvement from 17% year-over-year decline in Q2.
2:05 pm: ‌Tim Cook‌: Revenue grew in all of Apple's geographic segments and all of its non-iPhone product categories.
2:05 pm: ‌Tim Cook‌: New third quarter revenue record for App Store and many other services.
2:05 pm: Apple surpassed 420 million paid subscribers and remains on track to double its FY16 Services revenue by FY2020.
2:07 pm: Apple Pay is now completing nearly 1B transactions per month. More than 2x volume from a year ago.
2:07 pm: ‌Apple Pay‌ now available in 47 markets. Based on June quarter performance, ‌Apple Pay‌ is now adding more new users than PayPal, and monthly transaction volume is growing four times as fast.
2:07 pm: ‌Apple Pay‌ will launch for Chicago transit later this year.
2:08 pm: Thousands of Apple employees are using Apple Card everyday in our beta test. We plan to begin the rollout of ‌Apple Card‌ in August.
2:09 pm: It was another sensational quarter for wearables. Growth accelerating to well over 50%. New June quarter revenue record for Apple Watch. More than 75% of customers buying Apple Watch were buying their first Apple Watch. Apple seeing phenomenal demand for AirPods.
2:09 pm: Apple's wearables revenue is topping 60% of Fortune 500 companies.
2:09 pm: We feel great with where we're heading with ‌iPad‌. We have the perfect device for everyone from younger learners to professionals.
2:10 pm: Strong performance for Mac, including MacBook Pro and MacBook Air. Significant updates to the bulk of our notebook lineup in the past few months. We now have a $999 ‌MacBook Air‌ that is killer for college students... and for our pro users, we were proud to unveil the new Mac Pro and Pro Display XDR, which will both be available this fall.
2:11 pm: China, we saw great improvement, and returned to growth in constant currency. Improvements in year-over-year ‌iPhone‌ performance. Sequential improvements in every category.
2:11 pm: We were especially pleased with double-digit in Services, driven by strong ‌App Store‌ engagement in China.
2:13 pm: Last week, we announced plans to acquire Intel's smartphone modem business. Our second biggest acquisition ever by dollars ($1B, behind Beats for $3B). Apple pleased to welcome these employees. And this will pave the way for future products (rumors point towards an Apple-designed modem in future iPhones...).
2:14 pm: ‌Tim Cook‌ is reviewing software announcements from WWDC, including iOS 13, iPadOS 13, macOS Catalina, watchOS 6, and tvOS 13.
2:15 pm: In the June quarter, we expanded ECG app to five additional European countries, and added Canada and Singapore just last week. ECG app available in 31 countries/regions, with more to come later this year.
2:16 pm: macOS Catalina will be a breakthrough in Mac ecosystem. A new tool called Mac Catalyst gives developers a major head start in bringing their ‌iPad‌ apps to the Mac. Thousands of developers already using it. We expect to see a wave of popular apps arriving for the Mac as early as this fall.
2:18 pm: ‌Tim Cook‌ is reviewing Apple's augmented reality announcements from WWDC. ARKit 3, RealityKit, and Reality Composer.
2:19 pm: So much to look forward to, including new services like Apple Arcade, Apple TV+, and ‌Apple Card‌. Without giving too much away, we have several products we can't wait to share with you.
2:19 pm: Apple's financial chief Luca Maestri has taken over the call.
2:20 pm: Non-iPhone product categories grew a combined 20%. Services revenue grew 13% to all-time record of $11.5B.
2:20 pm: On a geographic basis, we saw marked improvement in our year-over-year revenue in emerging markets.
2:22 pm: Net income was $10B. Diluted EPS were $2.18.
2:22 pm: ‌iPhone‌ saw sequential improvement in year-over-year revenue in 15 of Apple's top 20 markets.
2:23 pm: 99% customer satisfaction rate for ‌iPhone‌ XS, XS Max, and XR combined, according to 451 Research.
2:23 pm: Double-digit growth from ‌App Store‌, Apple Music, cloud services, and AppleCare, triple-digit growth from ‌App Store‌ Search Ads business.
2:24 pm: Apple well on the way to surpassing 500 million paying subscribers in 2020.
2:24 pm: Third-party subscription revenue grew by over 40%.
2:25 pm: Among our many services records, our best quarter ever for ‌AppleCare‌. We're expanding distribution of ‌AppleCare‌ to our partners. We also recently expanded our AASP network, including Best Buy nationwide in US.
2:25 pm: Mac revenue was $5.8B, up 11% YoY. June quarter record in US, Europe, and Japan. Significantly outpaced PC industry.
2:26 pm: Great results for ‌iPad‌. $5B revenue, growth in all 5 of Apple's geographic segments. Over half of customers purchasing iPads during the quarter were new to ‌iPad‌. Active installed base of iPads reached new all-time high.
2:26 pm: 94% customer satisfaction for iPads, according to 451 Research.
2:27 pm: Wearables, Home, and Accessories revenue grew 48% to over $5.5B. June quarter record. Fueled primarily by wearables business, up well over 50%, has become the size of a Fortune 200 company over last 12 months. Double-digit growth from Apple TV and accessories as well.
2:27 pm: Apple's trade-in program showing great momentum. Over 5x number of iPhones traded in compared to a year ago.
2:28 pm: Stunning new Apple Stores in Carnegie Library in Washington, D.C and Dallas Galleria, etc.
2:28 pm: 90 of largest 100 banks by asset size are deploying Apple products. ‌iPhone‌ and ‌iPad‌ are overwhelmingly the preferred devices of bankers on the go.
2:29 pm: Financial institutions receive positive feedback for implementing Apple solutions for customers, such as Apple Business Chat.
2:30 pm: Cash position. We ended quarter with almost $211B in cash plus marketable securities. We retired $3B of term debt. Total debt of $108B. Net cash was $102B at end of quarter. We continue on our path towards a net cash neutral position over time.
2:30 pm: $17B in open market repurchases of Apple shares.
2:31 pm: Guidance for Fiscal Q4 2019: $61-$64B revenue, 37.5-38.5% gross margin, op. ex. $8.7B-$8.8B, tax rate of approximately 16.5%.
2:32 pm: Apple has declared a quarterly dividend payment of $0.77 per share, payable on August 15 to shareholders of record as of August 12.
2:32 pm: Q&A time!
2:34 pm: Amit Daryanani of Evercore asks about Apple's guidance.
2:34 pm: Luca Maestri: We continue to expect growth from non-iPhone product categories. Great growth in wearables. All-time June quarter record for services. These two categories have become really important, really large for us. That is going to help us as we go through the year. Keep in mind the guidance includes foreign exchange headwinds.
2:35 pm: Shannon Cross, Cross Research: Can you talk a bit more about what's going on with services? ... I know you won't talk about future products, but when you think about your opportunity, what's been going on with China, etc... how are you thinking about that?
2:37 pm: Luca Maestri: Our reported results are on a normalized basis... if you remove the one-time item... FX clearly has an effect around the world... in spite of that, it was an all-time record revenue (for services)... our installed base continues to grow...
2:39 pm: Luca Maestri: We're excited we're going to be launching new services soon. We're starting the rollout of ‌Apple Card‌ in August. ‌Apple Arcade‌ and ‌Apple TV+‌ in the fall. These services will help us carry on with the momentum we have with services.
2:39 pm: Cross: When you talk about gross margin, the guidance was pretty solid... maybe if you can talk more about that.
2:40 pm: Maestri: Our guidance for gross margin is 50 basis points higher than the guidance we gave for June. We expect to benefit from leverage... and cost savings... commodities market is fairly favorable right now. Headwinds from FX is about 100 basis points... but we feel pretty good about the guidance we provided.
2:41 pm: Katy Huberty, Morgan Stanley: I'd like to go back to the discussion around strength in China... there was some industry data that seemed to deteriorate there... did you see an impact on your business in China?
2:41 pm: ‌Tim Cook‌: We obviously took all aspects into consideration in our guidance, including linearity, in quite much detail...
2:43 pm: Q: On the ‌iPhone‌ trade-in program, how effective was it, and what portion of sales came from that?
2:44 pm: ‌Tim Cook‌: In retail, it was quite successful. Trade-in as a percentage of total sales is significant and financing is a key element of it. Those two things in the aggregate, retail and online, led to growth in June. We feel very good about the trajectory. We are advocating those programs more widely. That is a different level of implementation throughout different geographies, working with our carrier and retail partners.
2:45 pm: Q: We're in the early innings of the services growth, but will it still be tethered to Apple hardware down the road?
2:45 pm: ‌Tim Cook‌: We have other products where people are purchasing things, watching ‌Apple TV‌, we offer ‌Apple Music‌ on Android...
2:46 pm: ‌Tim Cook‌: We have the strongest hardware portfolio ever. We have exciting new products coming, great pipeline, loyal customers... we continue to attract an impressive number of switchers. Installed base hitting all-time high across all segments. Wearables area doing extremely well, we stuck with that when perhaps others didn't... lots of R&D... we're in a good position for what plays out there.
2:48 pm: ‌Tim Cook‌: We're focusing on products and services. There will be some services that aren't hooked...
2:49 pm: Wamsi Mohan, Bank of America asks about Apple potentially moving production out of China.
2:51 pm: ‌Tim Cook‌: There's been a lot of speculation about this, I wouldn't put much stock in it. Parts come from everywhere, including US... We currently make the ‌Mac Pro‌ in the US and would like to continue that...
2:59 pm: Question about 5G. ‌Tim Cook‌ says Apple doesn't comment on future products, but says it is "extremely early innings" for 5G, especially on a global basis. Apple is excited about its pipeline of upcoming hardware/products.
3:01 pm: Apple's earnings call has concluded. MacRumors will have highlights of all of the key remarks and comments.