The big news of this week was obviously the announcement that Jony Ive will be leaving Apple to start his own design firm, but there was plenty of other news including a surprise early launch of public betas of iOS 13, macOS Catalina, and tvOS 13.
Read on below for a summary of all our top stories from this week.

Apple's Longtime Design Chief Jony Ive Leaving to Start New Design Company With Apple as a Primary Client
It feels like it's been a long time coming, but it was still a bit of a surprise this week when Apple announced that design chief Jony Ive will be departing the company to start his own design firm. It sounds like it won't be a clean break, as Apple says it will be a "primary client" of Ive's new firm, but we'll have to see how much influence he ends up having on Apple's future products.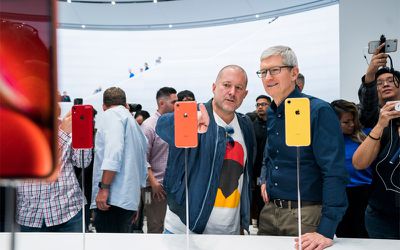 In the wake of the announcement, Bloomberg took a look back at the last few years of Ive's tenure at Apple, noting that his involvement in Apple's product design began tapering off as long as four years ago following the introduction of the original Apple Watch. Ive turned his attention to the company's Apple Park campus, and even limited the time he spent at Apple's headquarters, preferring to work out of a location close to his home in San Francisco.

Public Betas of iOS 13 and More Released!
Apple surprised us this week with the first public betas of iOS 13 and iPadOS, macOS Catalina, and tvOS 13, which weren't expected until July. This allows anyone who signs up to Apple's free beta software program to test the updates before they are officially released in the fall.


We have put together a guide on how to install the iOS 13 public beta — we also have ones for iPadOS, macOS Catalina, and tvOS 13. As usual, Apple cautions against installing the updates on your primary, daily-use devices, as there are still bugs and issues to be sorted out.

16-Inch MacBook Pro Said to Launch in September With LCD and 3072x1920 Resolution
Rumors continue to surface about an all-new 16-inch MacBook Pro coming later this year, as first mentioned by reputable analyst Ming-Chi Kuo.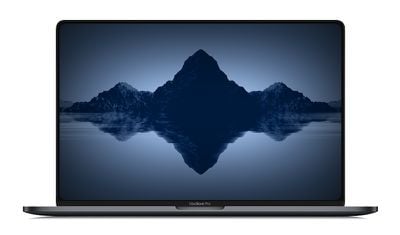 The latest word comes from Jeff Lin, an analyst at research firm IHS Markit, who believes the 16-inch MacBook Pro will have an LCD, not an OLED display, and launch in September.
Lin also believes that Apple plans to refresh the MacBook Air and the 13-inch MacBook Pro — perhaps the models without the Touch Bar — with faster processors in the fall.

Apple Hires ARM's Lead CPU Architect Amid Rumors of ARM-Based Macs as Early as 2020
Rumors suggest Apple plans to transition to its own ARM-based processors in Macs starting as early as 2020, and its hiring of ARM's lead CPU architect Mike Filippo could certainly help those efforts.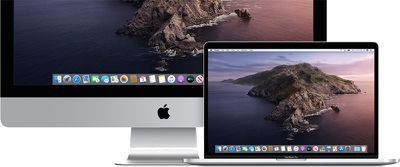 Filippo led the development of several chips at ARM between 2009 and 2019, and he was also Intel's lead CPU and system architect between 2004 and 2009, so he brings a wealth of experience with him to Apple.

Apple Says Spotify Pays 15% Fee on Just <1% of Subscribers in Response to App Store Complaint
Apple has filed a response to Spotify's anticompetitive complaint about the App Store in Europe, noting that Spotify only pays Apple a 15 percent commission for less than 1% of its paying subscribers.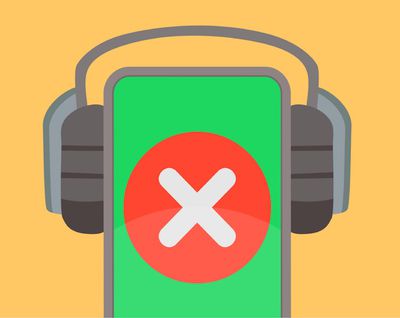 That equates to around 680,000 users who subscribed to Spotify through its iOS app via Apple's in-app purchase system between 2014 and 2016.

Hands-On With LG's Massive 5K 49-Inch $1,500 Display
LG recently came out with a new curved ultra-wide monitor sporting a massive 49-inch display size, 5K resolution, and a ~$1,500 price tag.


In our latest video over on our YouTube channel, we went hands-on with the display to see if it's a worthwhile purchase for a Mac user.
Subscribe to MacRumors on YouTube for new Apple videos every week!

2015 15" MacBook Pro Recall Applies to About 432,000 Units, Apple Received 26 Reports of Batteries Overheating
Last week, Apple launched a worldwide recall program for select 2015 15-inch MacBook Pro units due to batteries that "may overheat and pose a fire safety risk." Apple will replace affected batteries free of charge.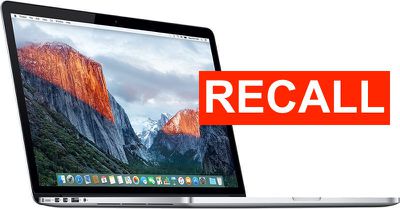 Now, we have learned that about 432,000 potentially affected MacBook Pros were sold in the United States, plus 26,000 in Canada. Apple has received 26 reports of batteries overheating in the United States and one in Canada.
Here is everything you need to know about the recall program, including how to identify your Mac and get the battery replaced.

Leaked Photos Show Apple Card's Design in the Wild
Apple's upcoming Apple Card credit card is now being tested by both its corporate and retail employees ahead of a planned summer launch, and some more photos of the card have now leaked.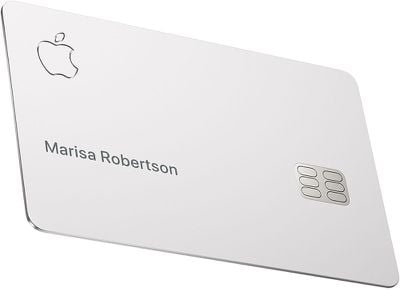 The titanium Apple Card appears to weigh in at 14.75 grams, making it much heavier than typical plastic credit cards around 5 grams and more in line with other metal cards like the Chase Sapphire Reserve.
It is likely the Apple Card launch will be tied to the release of iOS 12.4, which is inching towards the end of beta testing.

MacRumors Newsletter
Each week, we publish an email newsletter like this highlighting the top Apple stories, making it a great way to get a bite-sized recap of the week hitting all of the major topics we've covered and tying together related stories for a big-picture view.
So if you want to have top stories like the above recap delivered to your email inbox each week, subscribe to our newsletter!