Apple Plans to Ditch Intel and Use Custom Mac Chips Starting in 2020
Apple is planning to transition from Intel chips to its own custom made Mac chips as early as 2020, reports Bloomberg.
Apple's initiative, reportedly code named "Kalamata," is part of an effort to make Macs, iPhones, and iPads work "more similarly and seamlessly together" according to unspecified sources that spoke to Bloomberg. Apple already designs its own A-series chips found in iPhones and iPads.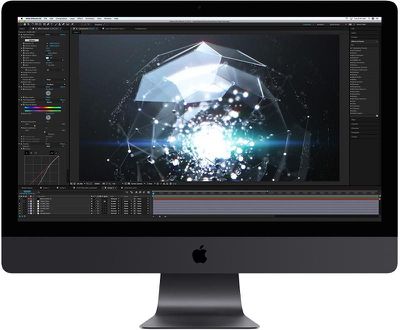 The Mac chip plans are said to be in the early stages of development and the transition from Intel chips to Apple chips could involve multiple steps, starting with the "Marzipan" initiative coming in iOS 12 and macOS 10.14 to allow developers to create a single app able to run on both iOS and macOS.
With its own chips, Apple would not be forced to wait on new Intel chips before being able to release updated Macs, and the company could integrate new features on a faster schedule.
The shift would also allow Cupertino, California-based Apple to more quickly bring new features to all of its products and differentiate them from the competition. Using its own main chips would make Apple the only major PC maker to use its own processors. Dell Technologies Inc., HP Inc., Lenovo Group Ltd., and Asustek Computer Inc. use Intel chips.

By using its own chips, Apple would be able to more tightly integrate new hardware and software, potentially resulting in systems with better battery life -- similar to iPads, which use Apple chips.
Apple has already begun using custom designed T1 and T2 chips in its MacBook Pro and iMac Pro machines, and the company is said to be planning to integrate additional custom co-processors in Macs coming later this year. The custom chips will also be used in the upcoming Mac Pro, which is in development.
The T1 chip, included in the MacBook Pro, powers the Touch Bar and authenticates Touch ID. The T2 chip, in the iMac Pro integrates several components including the system management controller, image signal processor, SSD controller, and a Secure Enclave with a hardware-based encryption engine.
Previous rumors have suggested Apple is interested in creating its own ARM-based core processor chips for its Mac lineup in order to reduce its dependence on Intel. Apple is also rumored to be pursuing development of its own modem chips to also reduce reliance on both Intel and Qualcomm.
A move away from Intel would have a major impact on Intel, with Apple providing approximately five percent of Intel's annual revenue. Intel stock has already dropped following the news.