Soon after Jay-Z's newest album, "4:44," launched as an exclusive on his own streaming service Tidal, sources speaking to Billboard this weekend have said that 4:44 will be coming to Apple Music and iTunes later this week. Tidal and Sprint are believed to have a one week exclusivity window on 4:44, so it's predicted that the album will launch on Apple Music next Friday, July 7.
A rumor last year stated that Apple was in talks to purchase Tidal, but Apple Music executive Jimmy Iovine eventually denied those reports by saying, "We're really running our own race. We're not looking to acquire any streaming services." For a brief period of time earlier this year, Jay-Z even removed all of his albums from Apple Music and Spotify, although most eventually reappeared on Apple Music a few days later.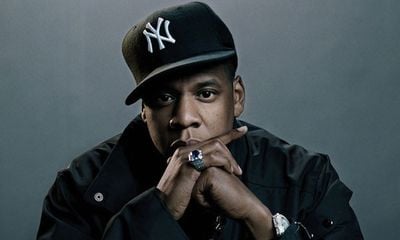 A track on 4:44, called "Smile," references the Apple Music and Tidal feud by specifically calling out Jimmy Iovine (via Business Insider).

F*** a slice of the apple pie, want my own cake
Chargin' my own fate
Respect Jimmy Iovine
But he gotta respect the Elohim as a whole new regime
The ongoing rivalry between the two competing music services is said to be negatively affecting the music industry as a whole, according to Kanye West who tweeted about the two companies last summer. Later in 2016, West blamed the fight between Apple Music and Tidal as the main factor behind the reason why there won't be a sequel to Watch The Throne, his 2011 collaboration with Jay-Z. Kanye's album "The Life of Pablo" began as a Tidal exclusive as well, before it eventually streamed on Apple Music and other services after a few months.
Exclusive deals for services like Apple Music, Tidal, and Spotify have come under fire in recent years by music labels and critics, but Apple has continued releasing exclusive music on its streaming service. Tidal has done the same thing with 4:44, tying the album into the service's recent acquisition by Sprint.

That source also confirmed that fans need to sign up for Sprint service in order to get the album if they are not already Tidal subscribers. Otherwise, as noted by disgruntled Jay fan hit-making producer Mark Ronson, it is only available to those who were pre-established Tidal subscribers before June 26 or already had Sprint service.
If this weekend's report is accurate, Tidal/Sprint's exclusivity window will be ending very soon, allowing more users to get a chance to listen to 4:44 than if it remained a streaming exclusive on Tidal. The sources didn't confirm whether 4:44 will make it to other streaming services in addition to Apple Music, like Spotify, after Tidal's exclusivity window ends.