Apple Quashes Rumors of Potential Tidal Acquisition
Apple has moved to quash rumors that it is interested in purchasing rival music streaming service Tidal, according to BuzzFeed.
Back in June of this year, The Wall Street Journal reported that Apple was "in talks" to acquire Tidal, which has fiercely competed with Apple Music for exclusivity rights to top list artists.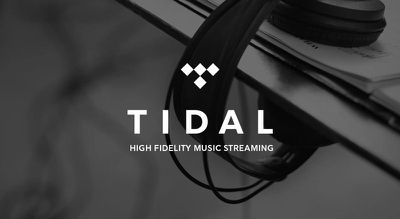 However, pushed on the subject in a forthcoming interview, head of Apple Music Jimmy Iovine told BuzzFeed that "We're really running our own race. We're not looking to acquire any streaming services." Iovine didn't deny that discussions had taken place, but said that no acquisition deal was currently in the works.
Iovine's remarks are the first time anyone from Apple has commented on the alleged talks, which some believed indicated Cupertino's hardened resolve to catch Spotify as the leader in the streaming market. Yesterday, Spotify announced that it now has over 40 million paying subscribers, compared to Apple Music's 17 million as of early September, showing that Spotify is still outpacing Apple's service in terms of growth.
Buying Tidal would have landed Apple Music an additional 4 million subscribers, all things remaining the same.
Theoretically, acquiring the company could have also aided Apple's relationships with some big names in the music industry – Tidal is owned by various artists including Beyoncé, Rihanna, Kanye West, Alicia Keys, and Madonna. Back in June, Kanye West suggested the company wanted to partner up with Apple Music to heal the schism between the rival services, which he said was harming the industry.
In March 2015, Jay Z acquired Tidal parent company Aspiro AB for $56 million, but it has struggled to find stability. The company has moved on three chief executives in the last year, and last week it reported a net loss of $28 million for 2015, more than double its losses from the year before.
Apple released a redesigned, more streamlined version of its own streaming service on Tuesday as a part of the new iOS 10 release.