Tidal Owner Jay Z Has Removed All of His Albums From Apple Music [Updated]
Shawn Carter, known professionally as rapper Jay Z, appears to have removed his entire solo album collection from Apple Music overnight. Now, when searching for "Jay Z" on Apple Music, only songs in which he collaborated with other artists are available to stream on the service in the United States and elsewhere.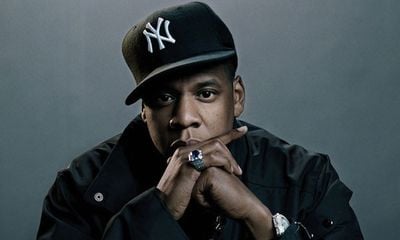 Jay Z has removed select albums from Apple Music in the past, including Reasonable Doubt and The Blueprint series, but this is the first time he has pulled his entire catalog of albums from the service. Only some of his collaborations with Kanye West, Linkin Park, R. Kelly, and Rihanna remain streamable.
Jay Z co-owns Tidal, a rival streaming music service, so his decision to remove his discography from Apple Music could be for competitive reasons. Kanye West, another stakeholder in Tidal, also implied that there might be some animosity between Apple and Jay Z in a series of tweets last year.
Jay Z's albums appear to have been removed from Spotify recently as well, so his decision might be unrelated to any potential feud with Apple. Spotify on Twitter today said it can "confirm that some of Jay Z's catalogue has been removed at the request of the artist," but it did not provide a specific reason.
Jay Z's albums are still available for purchase on iTunes, and to stream on smaller services such as Google Play Music, at least for the time being. By contrast, Jay Z's wife Beyoncé still offers a large number of her songs and albums on Apple Music, including her recently added single "Die With You."
Tidal's other stakeholders, including Kanye West, Rihanna, Nicki Minaj, Daft Punk, Jack White, Madonna, Arcade Fire, Alicia Keys, Usher, and Calvin Harris, also continue to offer many of their songs and albums on Apple Music.
Tidal costs $9.99 per month, the same price as Apple Music, while a premium tier with high-fidelity sound is available for $19.99 per month. Tidal said it had over 3 million subscribers in March 2016, but recent reports have claimed it may have been falsely inflating the number of paying customers it had.
Apple Music had over 20 million subscribers as of last December, while Spotify recently announced it surpassed 50 million paying customers.
Sprint acquired a 33 percent stake in Tidal in January, and at the time it said it would give its customers "unlimited access to exclusive artist content not available anywhere else." Under the deal, artists partnering with Tidal will create music that will only be available to the carrier's customers.
It's unclear at this point if Sprint's stake in Tidal has anything to do with Jay Z's music being removed from Apple Music or Spotify.
Apple and Jay Z's label Roc Nation did not immediately respond to requests for comment. Universal Music Group deferred comment to Roc Nation.
Update: Jay Z's albums have reappeared on Apple Music over the weekend, although the previously absent albums Reasonable Doubt and The Blueprint series remain unavailable. However, many of his tracks are still missing from Spotify.