Apple Music's Reliance on Exclusives Coming Under Fire From Labels and Critics
In the wake of the much-anticipated launch of Frank Ocean's new album "Blonde," Universal Music Group CEO Lucian Grainge has sent out an email to UMG executives, saying that the company is prohibiting the practice of exclusive music streaming moving forward (via The Lefsetz Letter). The email officially ends "all future exclusives with Universal artists," meaning popular artists like Kendrick Lamar, Taylor Swift, and The Weeknd could all be affected by the change since they each belong to labels owned by UMG.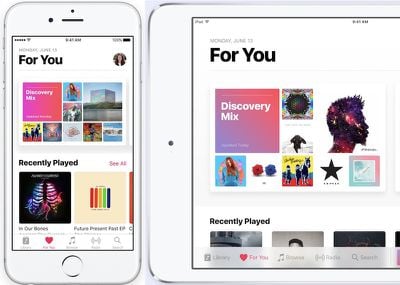 The news was shared by Bob Lefsetz, a music industry analyst and critic, who penned a letter over the weekend in response to Blonde's exclusive home on Apple Music for the first two weeks of its release. Lefsetz said that the heavy reliance of streaming services on exclusive content, and how the practice is becoming increasingly normal among consumers, will ultimately hurt the industry in the long run. Halfway through, he particularly sets his sights on Apple:

Because there's a conspiracy between Apple Music and the industry to change the game, to get everybody to pay for a subscription by putting hit content behind a paywall.

Apple should be investigated by the government for antitrust. How do you compete with the world's richest company that's got endless cash on hand? You can't. It'd be like expecting hillbillies to get into Harvard if slots went to the highest bidder. The rich get richer and the rest of us…we're left out, just like in America at large, [...] the usual suspects doing it for themselves have rigged the game in their favor, and now the music industry is trying to do this too.
According to Lefsetz, Apple's practices not only lock off entire albums to non-subscribers, but grant greater showcase to its exclusive artists -- like the Frank Ocean-centered carousel currently in the app -- consequently hurting the chances for indie musicians to break out. He calls Ocean "complicit" in Apple's schemes, and shames "everybody else who takes money from Apple and screws fans."
With exclusives popping up every few weeks over Apple Music's short fourteen-month lifespan, Kanye West even voiced frustration with the model, hoping to end the fight between Apple Music and Tidal and "let the kids have the music." Among recent artists with an exclusive Apple Music deal are Britney Spears, Frank Ocean, Katy Perry, and Drake.
You can read Lefsetz's full letter here.