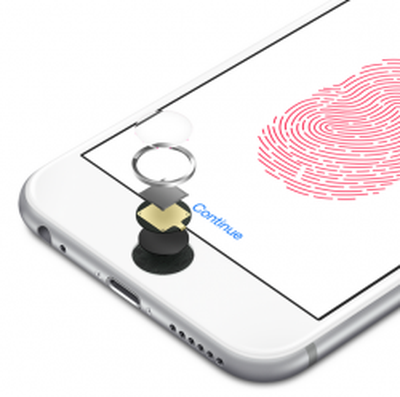 Apple's fight against an ongoing "error 53" lawsuit came to an end today when a U.S. district court judge dismissed the case and declared that the plaintiffs "lack standing to pursue injunctive relief" and have not been able to prove permanent data loss.
Apple's error 53 woes began in February, when the media picked up a story about an ongoing "error 53" message that was permanently bricking iPhones. As it turned out, Apple had implemented a feature that disabled the iPhones of customers who had unauthorized repairs on the home buttons of their devices.
Non-matching repair components or damage that affected the Touch ID fingerprint sensor caused an iOS device to fail a Touch ID validation check because the mismatched parts were unable to properly sync. The validation check occurred during an iOS update or restore, and when failed, Apple disabled the iPhone, effectively "bricking" it in an effort to protect Touch ID and the related Secure Enclave that stores customer fingerprint information. Apple eventually said the error 53 bricking issue was meant to be a factory test that should not have affected customers.
Just days after the error 53 news began circulating, Apple was hit with a lawsuit seeking $5 million in damages and a repair program for affected devices. Plaintiffs accused Apple of false advertising and failing to warn consumers about the security features that ultimately rendered their iPhones inoperable and caused data loss.
Following the lawsuit, Apple released an updated version of iOS that restored iPhones and iPads affected by error 53 to working condition and prevented it from happening to additional devices. Apple also reimbursed customers who paid for out-of-warranty replacements for their devices and ensured all affected customers had working devices.
In May, Apple filed a motion to dismiss the lawsuit based on its fix and reimbursement efforts, but the plaintiffs continued to argue that Apple hadn't done enough to warn customers and hadn't made it easy enough to get their devices fixed.
Those arguments fell on deaf ears, as the judge did indeed grant Apple's dismissal motion, dissecting all of the plaintiffs' claims and rendering them unsuitable for the continuation of the lawsuit. One of the main claims was data loss, but the plaintiffs were not able to prove data loss separate from the error 53 malfunction, nor were they able to prove Apple was aware of the error 53 defect to support claims of false advertising.
With regard to Apple's alleged omissions, the plaintiffs' position seems to be that Apple should have "disclosed that their devices would be destroyed by imbedded features if they had repaired devices using an independent service and then updated to certain iOS versions." But the plaintiffs haven't plausibly alleged that Apple actually knew of this alleged risk. [...]

But the mere fact that a company has designed a product doesn't mean it automatically knows about all of that product's potential design flaws.
The plaintiffs in the case will be able to amend their claims to address the issues raised by the judge, so the lawsuit may be reconsidered in the future.