Apple Facing Class Action Lawsuit Over 'Error 53' iPhone 6 Bricking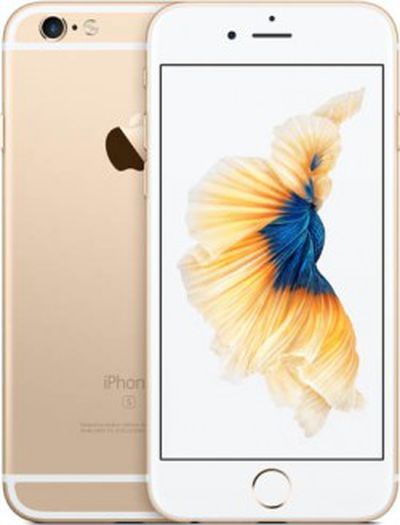 Seattle-based law firm Pfau Cochran Vertetis Amala (PCVA) today followed through with plans to bring a class action lawsuit against Apple over the "Error 53" controversy that made headlines last week.
"Error 53" is the error code that some iPhone 6 owners have received after third-party repairs that affect Touch ID were made to their iPhones, rendering the devices unusable. As explained by iFixit, repairs made by third-party services using components not sourced from the original device cause the iPhone to fail a Touch ID validation check because the mismatched parts are unable to properly sync. Parts that can impact Touch ID include the screen, flex cable, and Home button.
When this Touch ID validation check fails during an iOS update or restore, Apple disables the iPhone, effectively "bricking" it in an effort to protect Touch ID and the related Secure Enclave that stores customer fingerprint information. Apple says that without the validation check, a malicious Touch ID sensor could be used to gain access to the Secure Enclave.
PCVA attorney Darrell Cochran, who is leading the Error 53 lawsuit, claims that Apple's security argument is invalid because affected iPhones often work fine for several months following repairs as the validation check only occurs when downloading a new version of iOS. He also cites Apple's failure to give a warning about the consequence of an update as an issue that will be featured in the lawsuit.
"No materials we've seen from Apple ever show a disclosure that your phone would self-destruct if you download new software onto a phone," Cochran said. "If Apple wants to kill your phone under any set of circumstances and for any reason, it has to make it crystal clear to its customers before the damage is done."

Compounding the problem, according to Cochran, is how disagreeable Apple's reaction to the problem has been. "The error code 53 signals the death of the phone, and Apple's response has been to say 'you have no options; it's not covered under warranty, and you have to buy a new phone.'"
PCVA is aiming to get affected iPhone customers new, working devices to "provide immediate relief" to consumers. It is also seeking upwards of $5 million in damages and an update to eliminate the repair restrictions. PCVA is asking customers who have been impacted by Error 53 to get in touch.
Aside from explaining the reasoning behind the Error 53 message and its consequences, Apple has remained quiet about the controversy. MacRumors has, however, heard from a retail source that certain Apple Stores have received the go ahead from Apple to replace third-party screens and other components to resolve the issue. It is not yet clear if this replacement policy will be extended to all Apple Stores or if Apple will make an official comment on the situation.