Apple GPU Supplier Imagination Technologies Announces Cuts Amid Slowing iPhone Sales
British microchip designer and major Apple supplier Imagination Technologies announced additional cost cuts this morning, following a significant restructuring program unveiled by the UK firm only last month.
The company, which supplies the PowerVR graphics architecture in Apple's iPhones and iPads, said it would reduce its cost base by an additional £12.5 million ($18 million) by April 2017, on top of the £15 million in cost cuts announced in February. Two hundred staff now face redundancy as a result, adding to the 150 job cuts announced last month.
Tough trading conditions and a slowdown in iPhone shipment growth is said to be behind the decision, after the company posted an operating loss for the year to the end of April.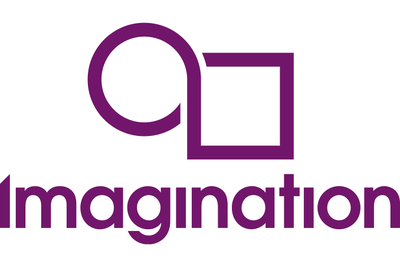 "This swift and decisive action will put us back on a sound financial footing and will enable us to have the necessary resources to further strengthen our three core businesses," the company's interim chief executive Andrew Heath said in a statement. "The ongoing operational review will identify clearly where we need to focus, building on our current strengths and allocating the right capital to ensure growth and attractive returns."
Imagination Technologies has reported financial difficulties for several years, despite repeated expectations that iPhone sales would boost its revenues. Shares dropped 10 percent last year when the company reported a first-half loss, and nosedived as much as 18 percent when the restructure was announced in February. The company has also put its digital radio business Pure up for sale.
Apple has been a licensee and stakeholder in Imagination Technologies since at least 2008. The two companies have worked closely together over the years, with Apple being a key investor in the graphics firm since it raised its stake to roughly 10 percent in mid-2009. In 2014 Imagination announced an extended licensing agreement with Apple. However, it has been under pressure to reduce its dependence on Apple since at least 2012 because of declining average royalty rates.


Imagination announced the next iteration of its PowerVR Rogue graphics architecture at this year's CES in January. The PowerVR Series7XT Plus builds on the Series7XT GPU used in the iPad Pro, with a focus on improved camera and vision processing capabilities for photography-based applications.
It remains to be seen whether the new chips will appear in Apple's rumored 'iPad Pro' branded 9.7-inch tablet set to launch next week, the iPhone 7 expected this September, or indeed in any other future Apple devices.