12.9-Inch 'iPad Pro' Could Have Flexible Touch Panel With Increased Sensitivity
Apple is exploring the possibility of equipping the much-rumored 12.9-inch "iPad Pro" with an improved touch panel that uses silver nano wire (AgNW) material instead of ITO-based clear film, according to South Korea's Electronic Times (via G4Games). The flexible touch panel would reportedly have greater accuracy and sensitivity and be able to recognize multiple pressure levels, which could allow for Force Touch.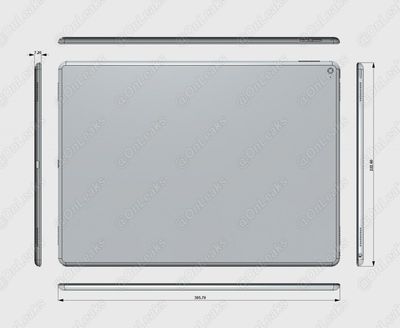 The report claims that Apple requested samples of the touch panel ready for mass-production from LG Display, Samsung Display, Japan Display and other major display manufacturers at the start of this week, and predicts that the company will release a new 12.9-inch iPad next year as the first device utilizing the new touch panel technology. Recent rumors have pointed towards a
late 2015 unveiling
of the iPad Pro.
Apple could benefit from lower production costs by using AgNW touch panels, according to the report, since the technology does not require using a scarce metal like indium. The report adds that Apple is also considering applying a thin layer of sapphire crystal to the touch panel, but it remains questionable if the company's suppliers are capable of effectively producing the material for large-screened tablets yet.
The 12.9-inch iPad is rumored to feature a built-in NFC chip, pressure-sensitive Bluetooth stylus, Force Touch, one USB-C port and Apple's latest A-series processor. Rumors suggest that the NFC chip will enable the iPad to be used as a payment terminal, while the single USB-C port will either replace or supplement the Lightning connector equipped on other current iPads.