Apple to Add Force Touch and Pink Color Option to Next iPhones, Screen Size to Stay the Same
Apple will add pressure-sensing Force Touch technology to its next-generation iPhones, reports The Wall Street Journal in an article that covers a range of new details on the iPhone 6s and iPhone 6s Plus. Currently built into the upcoming Apple Watch and 12-inch Retina MacBook, Force Touch lets devices distinguish between a light tap and a hard press, enabling new gestures.
According to the report, which is sourced from Apple suppliers, Apple's next-generation iPhones will continue to be available in 4.7 and 5.5-inch screen sizes, with plans to "keep the resolution similar." New colors are a possibility though, and Apple is said to be considering adding a pink option to its existing space gray, silver, and gold iPhone lineup.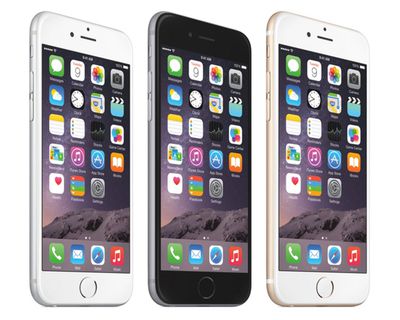 Production may begin on components for the next-generation iPhones as early as May, but The Wall Street Journal notes that Apple often tests technologies and designs with various suppliers that may not make it into finalized products.
Today's report echoes several other reports that have also pointed towards Force Touch for the next-generation iPhone. Supply chain sources first hinted at Force Touch technology back in January, and those rumors seem more plausible now that the feature has been incorporated into both the Apple Watch and Apple's recently announced MacBook.
Beyond the Force Touch rumors, little is known about the next-generation iPhones, which will likely be called the "iPhone 6s" and the "iPhone 6s Plus." The devices are expected to receive upgraded A9 processors and have been rumored to include features like camera upgrades, more RAM, and improved Touch ID. Apple will presumably release the new iPhones in September.