iPhone 6s Rumored to Include 2GB of Faster RAM and 'Force Touch' Technology
Apple may boost the amount of internal RAM and use faster LPDDR4 RAM technology in its next-generation iPhone 6s, claims TechNews Taiwan (via G Gor Games). These RAM modules offer low power consumption and a significant performance increase over the 1GB of LPDDR3 RAM used in the current-generation iPhone 6 and 6 Plus.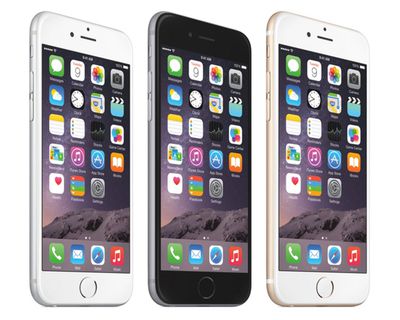 According to supply chain sources, the LPDDR4 RAM modules for the iPhone 6s will be supplied primarily by Hynix, Samsung, and Micron-Elpida. Elpida reportedly was behind schedule, but the company allegedly improved its manufacturing process to a level that will meet Apple's demand. Micron-Elpida and Hynix were identified in iFixit teardown analyses as the RAM suppliers for Apple's current iPhone 6 and 6 Plus models.
Apple's next-generation iPhone also is rumored to sport the same design as the iPhone 6 with internal improvements such as an A9 processor and a dual-lens DSLR quality camera. Today's report also hints at the adoption of "Force Touch" technology as seen on the Apple Watch to differentiate between quick taps and more forceful presses.
It is not clear, however, how Apple would implement such a system on the iPhone as it would appear to require a major shift in display technology for the device given that the Apple Watch uses a flexible OLED display paired with electrode sensors to support the Force Touch feature.