Former Burberry CEO Angela Ahrendts to Join Apple Next Week
During today's second quarter earnings call, Apple CEO Tim Cook announced that the company's new retail and online leader, Angela Ahrendts, will be joining Apple next week.
Ahrendts first resigned from British luxury fashion house Burberry in October of 2013, but was contractually obligated to stay on with the company for another six months as it transitioned to new CEO Christopher Bailey. As of April, Ahrendts fulfilled her obligations and became free to leave Burberry to join Apple.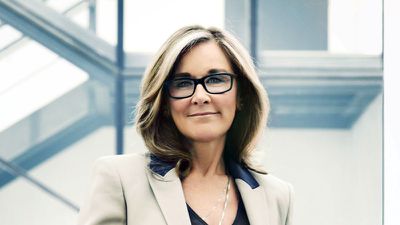 Earlier this month, rumors suggested Ahrendts might stay on with Burberry until June in order to pick up a two million pound performance bonus, but it appears that she will not be staying with the company in order to collect the payment.
Ahrendts will join Apple as the Senior Vice President of Retail and Online Stores, a position that has seen significant turnover over the past several years. In 2011, Ron Johnson left Apple for J.C. Penney, after building up Apple's retail presence during his 11-year tenure. Johnson was then replaced by Dixons CEO John Browett, who served less than a year at Apple. Since Browett's departure, the position has been empty.