Apple Reports Record March Quarter Results, Splits Stock 7-for-1, and Boosts Share Buyback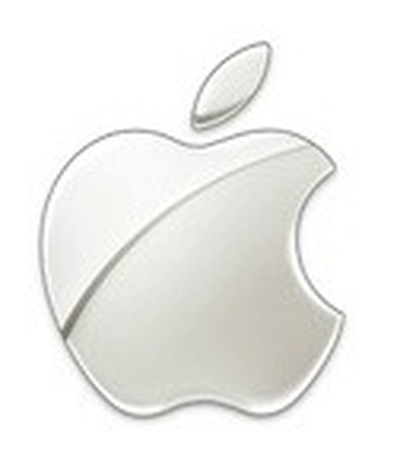 Apple today announced financial results for the first calendar quarter and second fiscal quarter of 2014. For the quarter, Apple posted revenue of $45.6 billion and net quarterly profit of $10.2 billion, or $11.62 per diluted share, compared to revenue of $43.6 billion and net quarterly profit of $9.5 billion, or $10.09 per diluted share in the year-ago quarter.
Gross margin for the quarter was 39.3 percent compared to 37.5 percent in the year-ago quarter, with international sales accounting for 66 percent of revenue. Apple also declared an increased dividend payment of $3.29 per share, payable on May 15 to shareholders as of the close of trading on May 12. The company currently holds $150.6 billion in cash and marketable securities.
In addition to the increase in the dividend payment, Apple said it will dramatically increase its share repurchase authorization to $90 billion from $60 billion and will execute a 7-for-1 stock split as of June 9. The company says it expects to spend over $130 billion in cash under its capital return program by the end of 2015. Apple is now paying $11 billion per year in dividends to shareholders.
Apple previously had a 2-for-1 stock split back in 2005.



Quarterly iPhone unit sales reached 43.7 million, compared to 37.4 million in the year-ago quarter, and the company sold 16.35 million iPads, down from 19.5 million in the year-ago quarter. Apple sold 4.1 million Macs compared to just under 4 million in the year-ago period.
"We're very proud of our quarterly results, especially our strong iPhone sales and record revenue from services," said Tim Cook, Apple's CEO. "We're eagerly looking forward to introducing more new products and services that only Apple could bring to market."
Apple's guidance for the third quarter of fiscal 2014 includes expected revenue of $36-38 billion and gross margin between 37 and 38 percent.


Apple will provide live streaming of its fiscal Q2 2014 financial results conference call at 2:00 PM Pacific, and MacRumors will update this story with coverage of the conference call highlights.
Conference Call and Q&A Highlights are available in reverse chronological order after the jump.

- 2:58 pm: The call is complete.


- 2:58 pm: A: Reason that I stripped off hobby label, when you look at sales of the Apple TV box itself, and the content that was bought directly off Apple TV, for 2013, that number was over $1 billion. It didn't feel right to me to refer to something that's over $1 billion as a hobby. From an investment point of view, we continue to make the product better and better so it doesn't feel right from that POV either. We have HBO Go already on Apple TV and you have to authenticate in order to use it, but you have to do that with Amazon's service as well from my brief read of their announcement. From that, they got some older content from HBO to put on there and I haven't had a chance to evaluate exactly what it is and don't have a personal POV of that. Look broadly, compares extremely favorable to the content that is on the Amazon box. Sold about 20 million Apple TVs and we have a pretty large installed base there. I'm feeling quite good about that business and where it can go.


- 2:56 pm: Q: Apple TV is no longer a hobby, why did you make that distinction. Interesting to hear your feedback on HBO/Amazon announcement today and what you think that means in terms of content partners being able to work with players like yourself.


- 2:56 pm: Looking at this data and deciding to continue investing in a big way. Plan to triple number of Apple Retail Stores in China over next two years, continuing to build out channel, expand online. 40,000 points of sale on iPhone. even 40k is low number considering broad land mass and number of folks in China. I feel like there's still loads of opportunity there and feel really good about how we're doing.


- 2:55 pm: A: All-time revenue record in Greater China, $9.8 billion. iPhone up 28% versus IDC market forecast of 20% growth. Gained share. Mac units were up double digit, up 13%, far outpacing IDC PC market forecast of negative 8%. Gained share there as well. iTunes software and services, more than doubled it year over year in triple digits, look at iPad, take out channel inventory ins and outs, look at demand instead of sell-in, grew by 6%. IDC expected flat tablet market in China. Literally did well in every single area in China. Wasn't just because we were able to come to an agreement with the world's largest carrier, that was key but as you can tell there are other things going on. Also, I had mentioned this briefly, if you look at some of the numbers we're seeing on first time iPhone buyers, people that bought the ipHone 4s, 85% were first time iPhone buyers. The 5c, 69% were first time iPhone buyers. These are extraordinary. As you expect, these are heavily android switchers. 62% of people who bought 4s switched, 60% who bought 5c switched from Android.


- 2:52 pm: Q: China Mobile is a driver in China, but can you talk about other carriers or products in China?


- 2:52 pm: A: Lot of moving parts, lot of acquisitions, lot of people giving up to a degree. At the end of the day, we see it as, the part of the market that we're interested in, the market of people who really want the best smartphones. They're not all at the high end of the price band. We have smartphones that go down to an affordable price with the 4s, we're proud to ship that product. I think that this quarter, if you were unsure, hopefully this quarter demonstrates to you that we can do well in a number of geographies, from emerging to developed markets. Some of the numbers we've experienced, through the first half of 2014, Brazil up 61%, Russia up 97%, Turkey up 56%, India up 55%, Vietnam up 262%. I could go on. The point is, there are an umber of markets out there where we're beginning to really catch on to a number of customers. I am particularly proud of the results in these markets because these have not been historic strong pints for Apple. We've been working at China for a while and we've learned a lot. I'm proud of what we've done there. Some of these other numbers that I've read show we've had success outside of there as well.


- 2:50 pm: Q: Some competitors are cutting prices quickly on smartphones, there's a lot going on with competitors. How are you seeing the market?


- 2:49 pm: So many examples out in the marketplace where it's clear the objective was to be first. Apple customers want great, insanely great, and that's what we want to deliver. That's the way we look at it. From an acquisitions point of view, we have done 24 in 18 months. We're on the prowl. We look for companies that have great people and great technology and that fit culturally. We don't have a rule that says we can't spend a lot. It's important to us that strategically it makes sense and that it adds values to our shareholders. Not in a race to spend the most or acquire the most. Want to improve products. To the extent that they do that, we will continue to acquire. We will seem to keep some quiet and some of them are impossible to keep quiet.


- 2:48 pm: A: Stay focused on things we do best and focus on high level of quality that our customers expect. Feel comfortable in expanding things we're working on, doing that in the background but we're not ready to pull the string on the curtain. Have great things we're working on that I'm proud of and excited about. For us, we care about every detail. When you care about every detail and about getting everything right, it takes a long time to do that. That's not new. We didn't ship the first MP3 player, nor the first smartphone, nor the first tablet. In fact, there were tablets being shipped a decade or so before then. We shipped first successful modern tablet, smartphone and MP3 player. It means much more to us to get it right than to be first.


- 2:46 pm: Q: Is there something about Apple's product set that keeps Apple focused on hardware rather than making TV shows or whatever that the company might have the money to do?


- 2:46 pm: In the Enterprise, we're seeing virtually all -- 98% of the Fortune 500 using iPad -- latest data says 91% of activations of tablets on Enterprise were iPads. Astonishing number and many of those enterprises are writing apps that are key proprietary apps for running that business. This is great for that company because they're more productive. Once again, just like in education, what we have to do in Enterprise is focus on penetration. needs to be deeper and broader but int terms of having people write apps we're doing a good job. If you look at US as a proxy in retail, NPD, we had 46% share. Embedded in that 46%, there's a lot of things in there that I wouldn't put in the same category as iPad that are weighing the share down. Not a market we would play in in a type of product you would never see an Apple brand on. Feel like we're doing well there. Office, I believe, does help. Very unclear to say how much. If it would have been done earlier, it would have been even better for Microsoft frankly. Lots of alternatives out there from productivity point of view. Some of which we brought to market, some brought by other developers. Is a key franchise in Enterprise, having it on iPad is good and I wholeheartedly welcome Microsoft the App Store to sell Office. Customers responding well. Customer sat is 98% on iPad. Nothing in the world with 98% customer sat. 2/3 planning to buy a tablet planning to buy an iPad. Usage numbers are off the charts, far and exceeding Android. 4x exceeding web traffic of Android combined. When I back up from all of these, I feel great. Every 90 days it won't be a number that everybody is thrilled with, but over the arc of time, iPad looks very very good. iPad has a great future. The thing that drives us is the "next" iPads, the things that are in the pipeline. The things we can do to make the iPad even better. No shortage of work going in on that, nor any shortage of ideas. I can't help but be extremely excited about where we are and I think we did a reasonable job of explaining what the disconnect between what we expected (we hit it, the high end of our expectation) and the street's view of it. I believe the vast majority is just channel inventory. We should have been even clearer on last quarter, but I am very bullish on iPad.


- 2:41 pm: A: When I back up from iPad, here's what I see. It's absolutely the fastest growing product in Apple's history. Its the only product that we've ever made that was instantly a hit in three of our key markets, consumer to business including enterprise, and education. If you look at it, 4 years after launching the first iPad, sold 210 million. More than we or I think anyone thought was possible. Interesting to note that that's twice as many iPhones as we'd sold in a comparable period of time. 7x as many iPods as we'd sold in that period of time. Important to put into perspective. Have come a long way very quickly. Looking at by market, by education market, we have 95% share. Focus in education is on penetration. Getting more schools to buy. My belief is that the match has been lit and its very clear yo the educators that have studied this, student achievement is higher with iPad in the classroom than without it.


- 2:39 pm: Q: I understand the iPad is not as weak as it appears on a sell through basis but relatively flat year over year. Can that accelerate with Office on the iPad?


- 2:39 pm: Most important thing that we do is to make great products that really get our users excited to want the next one. That will always be the case. You can bet that's where the vast majority of our attention is there. In terms of BOM pressure of any new product, you've seen in the past that it exists. We also have a way of working down the cost curve. That was key in achieving the 39.3% gross margin for this past quarter. As I said before, we price things at a level that is fair for the value that we're providing. We're certainly not stuck on certain price points, we price at value that are fair for the value that we're delivering.


- 2:38 pm: A: On iPhone 4 question, we sold a very, very low, single digit percentage of those. Had extremely minimal impact on results on the quarter. In terms of general upgrade or installed base, some of the programs that the carriers are running, may serve to increase the upgrade cycle. Some areas where customers can pay a bit more in the beginning and have the ability to essentially upgrade each year. Some that work that way, some that work the way that more of the way that you're leaning. How these balance are very difficult currently to conclude. Regardless of how those balance, what I see as the bigger opportunity for Apple, the smartphone market is only a billion or so units. Will eventually take over the entire mobile phone market. We've seen our ability to attract new users to iPhone to be very significant in the emerging markets. We were seeing new to iPhone numbers on the iPhone 4s sales in the 80%'s in certain large geo's. This gives us great comfort that we can continue to grow and we may not be able to attract some of those buyers to our top phone because of price point, but if we can get them in on the entry iPhone, it gives them a great product and a great value and gets them into the ecosystem. As you know, our ability to keep customers is very good and our ability to show other products that Apple produces to a family that's buying Apple products is also very good. At the macro level, I see the opportunity of the market and getting more people into the Apple ecosystem much larger than any of the noise around the different carrier plans. Some of which, I think, help, and some of which work the opposite way. Unclear to me how those net. Also important to know that the bulk of the things that you're seeing in the US are not occurring in many other geo's in terms of upgrade policies and so forth. Each country has its own cadence associated with this. The US is in the 30% of our business, not 100% so it's important to weigh it with the proper perspective.


- 2:34 pm: Q: If you could talk about how you think about replacement cycles generally for the iPhone, over the longer term. US carriers have started introducing plans that may ultimately encourage people to keep their phone longer than two years because their total price paid is less. One could argue and I'd like your opinion about that pushing out replacement cycles. The imperative for Apple to continue to introduce great products to encourage people to upgrade with great frequency, introducing great products puts pressure on BOM and pricing. In order to make a great phone, it costs more to do so, managing that margin pressure?


- 2:32 pm: A: When you look at $41 in decline, about half of that was driven because we have continued to do very well in emerging markets with the 4s. I've mentioned that there are a lot of markets where we have grown very strongly. Half of that decline came from stronger sales of the 4s. Other half was as we move away from the quarter when we launch the product, we have lower capacity mix.


- 2:32 pm: Q: On iPhone ASPs this quarter, they were down $40. Largest sequential decline that we've seen in history. Can you help us understand what drove that? Mix? Good growth in each of three models. were you seeing strong growth in 4s? How significant, if any, was selling older generation iPhone 4?


- 2:30 pm: A: We saw some pressure in the quarter because of stricter enforcement of upgrade policies, primarily in the US. If you really look at iPhone, the strength was very broad based. As I had mentioned, we gained share in a whole host of markets. From developing like US/UK/France/Germany, to more emerging like China/Vietnam, and had the largest total sales of iPhone in BRIC countries than we've ever seen.


- 2:30 pm: Q: Looking at iPhone upside for March quarter, China was a key driver. Within the US, did you see as much pressure in US carrier upgrade policies that you saw in holiday quarter? Is this headwind behind us now?


- 2:29 pm: A: March quarter was very good, three reasons: better volume, better costs, favorable mix in both products and services. Q3, as you've seen from our revenue guidance, we are expecting some loss of leverage from sequential decline in revenue. Expecting less favorable mix. This is something typical that happens to us as we move farther away from the quarter when we launch a new product. To offset, it's a partial offset, we will have some cost improvements.


- 2:28 pm: Q: Can you walk through key drivers of June quarter margin upsides?


- 2:28 pm: A: We believe things should be priced at a fair price for what they deliver. We make decisions when we're closer to market.


- 2:28 pm: Q: Question around iPhone ASP. Looking at trend, iPhone 5s demand has surprised the upside this cycle. Does that give you confidence that Apple could charge more for highly innovative products in the future or does the strategy remain to keep innovation at the same price as current products?


- 2:27 pm: A: In that category, there are several things not just App Store revenues. If you look at App Store only, it would look a little different. In terms of your question, I do believe that we can monetize more than we are from a services POV in existing areas and in new areas. I'm encouraged when we look at the App Store, the strength was broad-based. Growth was in the triple digits in China.


- 2:26 pm: Q: 800 million accounts is big jump, yet iTunes software and services growth decelerated. What's your view on better monetizing installed base in the future?


- 2:25 pm: We wish him all the best in his approaching retirement at the end of September. Would also like to recognize him, that he has never missed guidance in his 10 years as CFO which must be an all-time record for CFO's.


- 2:25 pm: Tim: Peter Oppenheimer transitioning from CFO role in June. Peter has been Apple CFO for 10 years. Apple is 20x the size it was when Peter became CFO. "Expertise, leadership and incredibly hard work have been instrumental to Apple's success."


- 2:24 pm: Taking 7:1 stock split to make Apple more accessible to more investors.


- 2:23 pm: Expect revenue between $36-38 billion, compared to $35.3 billion YoY. Gross margin between 37 and 38%


- 2:22 pm: To repatriate foreign cash under current US tax law, would incur significant tax consequences. Don't believe this would be in best interest of tax holders. Encourage streamlining of tax code. To execute capital return program, intend to access debt markets again.


- 2:21 pm: Domestic cash down to $11 billion this year. Will hold sufficient domestic cash to ensure liquidity.


- 2:21 pm: Apple one of the largest dividend payers in the world, paying $11 billion per year.


- 2:20 pm: Have delivered on intention to return capital to shareholders at fast pace. Spend $66 billion of total $100 billion program announced last year.


- 2:19 pm: By end of March 2014, spent $46 billion in $60 billion share repurchase authorization.


- 2:17 pm: Among people planning to purchase a tablet within 90 days, 2/3 plan to buy an iPad.


- 2:16 pm: iPad generated 4x mobile web traffic than all Android tablets combined.


- 2:15 pm: Strong performance from MacBook Pro and MacBook Air


- 2:14 pm: Cumulative app downloads top 70 billion.


- 2:14 pm: iTunes Stores generated $5.2 billion in billings, up 24% year over year.


- 2:13 pm: Luca Maestri is taking over the role of current CFO Peter Oppenheimer on the call. He will be promoted to CFO later this year when Oppenheimer retires.


- 2:12 pm: iPhone increase of 6.3 million iPhones from last year, 17% growth. China Mobile drew strong growth.


- 2:10 pm: Dividend is important, increasing for second time in two years. Planning for annual dividend increases going forward.


- 2:10 pm: Think deliberately about how much, and in which way to return cash to shareholders. Vast majority of capital return to share repurchase because believe current stock price is below value.


- 2:10 pm: Able to return significant capital to shareholders. Began 2 years ago, more than doubled program last year. Increasing size once again adding $30 billion. $130 billion in total return. Size and pace is unprecedented, and expect to complete by December 2015.


- 2:09 pm: We appreciate all input from shareholders. Will continue to seek input going forward, and will update conclusions around this time each year. Continually evaluate return of capital in light of most current information. Enables us to be thoughtful about size, mix, pace of program.


- 2:08 pm: Acquired 24 companies in past 18 months. Must maintain financial flexibility.


- 2:08 pm: Update to capital return program. Guiding principles for capital allocation, and conclusion on changes making for this year: Apple created tremendous value for shareholders by creating great products that enrich people's lives. That will always be our top priority and driving force. Invest in R&D, investing in hardware, software and services, supply chain, global presence with retail stores, marketing and distribution, expanding products and services into new categories and "we are not going to underinvest in this business".


- 2:07 pm: Strong halo effect we've seen over and over again in our history. Customers that have a great experience with their first Apple product become strong and loyal owners.


- 2:06 pm: Two-thirds of people registering an iPad in the last six months were new to iPad. Half of people registering iPhones were new to iPhone.


- 2:06 pm: Total revenue of over $103 billion in first 6 months, earnings per share growth close to double digits.


- 2:06 pm: Investing in retail stores, opened first stores in Brazil and Turkey, stores in 15 countries. New retail and online leader Angela Ahrendts will be joining Apple next week.


- 2:05 pm: Strong results in Greater China, all-time quarterly revenue record, approaching $10 billion. Japan, revenue up 26% in spite of foreign exchange headwinds and where smartphone market share reached 55%.


- 2:05 pm: Continue to believe tablet market will surpass PC market and that Apple will be beneficiary of this trend.


- 2:05 pm: iPad sales came in at high end of Apple's internal expectations. Realize they were lower than analyst expectations. Almost all of the difference can be explained by two factors: in March 2013 quarter, significantly increased iPad channel inventory. This year, significantly reduced it. Second, ended December quarter 2012 with substantial backlog of iPad mini that was shipped in the March quarter. Ended December this year in supply/demand balance.


- 2:04 pm: Gained share in computer market, defied industry trends by growing while industry contracted.


- 2:03 pm: Have 800 million iTunes accounts, most with credit cards attached.


- 2:03 pm: New all-time record for sales in BRIC countries. (Brazil, Russia, India, China)


- 2:03 pm: Gained share in US, UK, Canada, Germany, France, Vietnam and Greater China.


- 2:03 pm: Demand for each iPhone model stronger than its predecessor.


- 2:03 pm: Best gross margin percentage since September 2012. iPhone was key in driving stronger than expected results, 44 million iPhones, a March quarter record.


- 2:02 pm: Tim Cook: "Very strong results we're reporting for the March quarter." Is a new March quarter record and strongest non-holiday quarter ever.


- 2:01 pm: Apple CEO Tim Cook on the call with CFO Peter Oppenheimer and Corporate Controller (and future CFO) Luca Maestri.


- 2:00 pm: Apple's earnings call will begin momentarily.


- 1:56 pm: Apple's stock price is up significantly after hours, up nearly 7.5% to $563 from $525.


- 1:47 pm: The second quarter earnings call will begin in approximately 10 minutes.