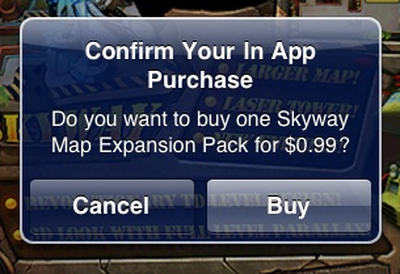 Apple and Google are meeting with the European Commission to discuss concerns over in-app purchases. The two technology leaders will be asked to provide solutions that protect customers, particularly children, from errant and costly in-app purchases.
Commissioner Neven Mimica, responsible for Consumer Policy said: "Consumers and in particular children need better protection against unexpected costs from in-app purchases. National enforcement authorities and the European Commission are discussing with industry how to address this issue which not only causes financial harm to consumers but can also put at stake the credibility of this very promising market. Coming up with concrete solutions as soon as possible will be a win-win for all."
The EU commission and other European enforcement authorities will focus on four main issues involving the false advertising of freemium games as "free", the targeting of children by in-app purchases, the need for explicit consent when processing orders for in-app items and the provision of an email for consumers to contact companies about inadvertent charges.
Apple recently settled with the U.S. Federal Trade Commission and agreed to provide full refunds to parents whose children purchased unauthorized in-app items. Apple also settled a 2011 class-action lawsuit filed by parents whose children racked up hundreds of dollars in in-app charges while playing games like Tap Fish.
Apple introduced in-app purchases in iOS 3.0 and started requiring passwords for these transactions in iOS 4.3 after concerns about over-spending on unauthorized purchases surfaced. iOS owners can disable in-app purchasing completely using the Restrictions feature of iOS.