Mac Pro Deliveries Begin in Europe for First Time in Nearly a Year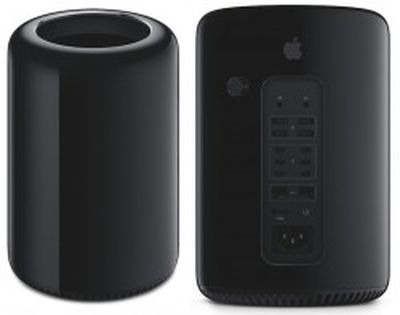 Deliveries of Apple's redesigned Mac Pro have begun in Europe, marking the first time in nearly a year that customers there have been able to obtain the company's professional workstation, notes MacGeneration [Google Translate] (via 9to5Mac).
Sales of the previous-generation Mac Pro in Europe were halted as of March 1, 2013 due to new regulatory requirements regarding I/O port power and fan guard placement. Rather than update the aging machine to comply with the new regulation, Apple elected to withdraw the Mac Pro from sale at that time.
Orders for the new Mac Pro began in mid-December, and while the first deliveries of stock models occurred in the United States in time for Christmas, it took several more weeks before deliveries began in Europe.
Currently, Apple's stores in Europe and elsewhere list a ship date of February for new orders of the computer.
Update: This article has been revised to clarify that the halt to Mac Pro sales in Europe was a decision by Apple not to update the previous Mac Pro to comply with the new regulatory requirements. It was also edited to emphasize that deliveries of the new Mac Pro are just now beginning in Europe. The machine has been available to order since mid-December when it went on sale worldwide, but short supplies have led to lengthy lead time on orders.