First Mac Pros Begin Arriving Ahead of Christmas
Yesterday, Apple began shipping its Mac Pros to waiting customers, with many shipments carrying an estimated delivery date of December 30. As it turns out, Mac Pros are shipping early and are already making it into the hands of customers, with one MacRumors forum user receiving his Mac Pro today.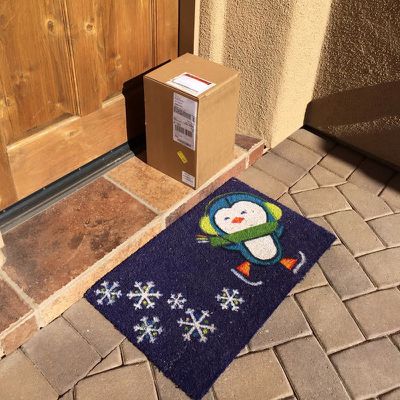 The 6-core stock Mac Pro was ordered on the West Coast with Next Day Shipping and had a listed delivery date of December 26, but it was delivered early, just ahead of tomorrow's Christmas holiday.


With Mac Pros already reaching customers just a few days after orders initially began, Apple has successfully met its promised December release date for the professional desktop computer.
It appears that all Mac Pros shipped thus far have been the stock configurations, as customized Mac Pros ordered on the computer's release date carried a non-specific "January" shipping estimate.
According to Apple, demand for the new Mac Pro has been "great" and the company expects that "it will take time before supply catches up with demand." Mac Pros ordered today, both stock and custom, have an estimated ship date of February.
Apple's Mac Pro starts at $2,999 for the low-end model, but can be customized with a wide variety of upgrades including additional memory, flash storage, enhanced graphics, and an improved CPU.
A fully loaded 12-core Mac Pro with 64GB of RAM, dual AMD FirePro D700 GPUs and 1TB of PCI-e based flash storage retails for $9599 in the United States.
(Thanks, Tom!)