Apple's Smaller Dock Connector Reportedly Coming to Entire iOS Device Lineup Including iPad This Fall
iMore, which was the first source to report that Apple will be moving to a smaller dock connector with the launch of the next-generation iPhone, now claims that Apple will be moving its entire lineup of iOS devices to the new connector later this year. This includes the current 9.7-inch iPad, which was just updated in March.
iMore has learned that Apple intends to update their entire lineup of iOS device products to support the new, miniaturized Dock connector, and to do it as early the rumored September 12 special event this fall. This would include the new iPhone 5, the the new iPod nano and iPod touch, the rumored 7-inch iPad mini, and an updated version of the current 9.7-inch iPad.
iMore notes that the source of the new information is the same person who originally shared word of Apple's move to the new dock connector, and with numerous other mainstream news reports and parts leaks supporting the original claim, the source does appear to have accurate information.
Apparently, Apple believes consistent Dock connectors across the line, and other improvements they're able to make to the new iPad this point, are more important than sticking to yearly release schedules.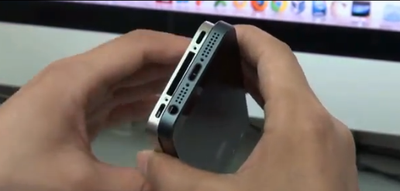 Case openings for dock connectors on iPhone 4S (left) and claimed next-generation iPhone (right)
iLounge
last week
hinted at
some changes for the fourth-generation iPad with the suggestion that the device could launch with the smaller dock connector later this year, but
iLounge
expressed skepticism about that possibility given the relatively short time since the last update to the device.