iPad 3 Production Underway for Early March Shipments?
Japanese blog Mac Otakara reports that Apple's manufacturing partners Foxconn and Pegatron have begun production on the next-generation iPad, with Foxconn once again bearing approximately 85% of the load. According to the report, the initial production batch is targeted for shipment in early March, in line with a number of rumors regarding the iPad 3 launch.
According to Chinese source, Foxconn Technology and Pegatron Technology started next generation of iPad assembly with Foxconn bearing 85% and Pegatron taking 15% of the production load like as iPhone 4S. Accelerated schedule is made possible by earlier Chinese New Year festival, 23rd-28th January.

This first lot production implements LCD's, which are produced by Sharp Electronics Corporation, and aims to be shipped at early March, source told.
The report reiterates several of the details found in iLounge's reports on the device, including descriptions of a form factor that looks approximately the same as the iPad 2 but which is slightly thicker. Mac Otakara notes that tight-fitting iPad 2 cases will apparently not fit the new model but that the Smart Cover will be compatible with the new model despite an adjustment in the location of the device's magnets.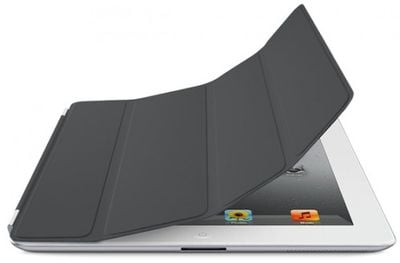 Mac Otakara has at times offered accurate information, but has had a few missteps including claims of a late 2011 launch for the iPad 3, new flash memory for MacBook Air solid state drive, and a SIM-less iPhone 4S.