In macOS Big Sur, Apple introduced an intelligent feature that's designed to learn from your charging habits and improve the lifespan of your battery by reducing the time your Mac notebook spends fully charged.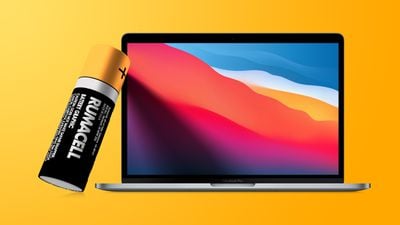 When the feature is enabled (by default on Macs with an Apple M1 chip or T2 security chip), your Mac attempts to learn your charging routine with the intention of ensuring that your Mac is fully charged when unplugged. Once it's figured out your routine, your Mac will delay charging past 80% in certain situations.
Of course, if you have no set routine, then this feature can become troublesome. For example, you may end up disconnecting your Mac to use away from your desk for a long period of time and then find that it's not fully charged when you need it most.

If you know in advance that you'll soon be taking your Mac away, you can always click the battery icon in the menu bar and select Charge to Full Now in the battery status menu.
However, if you need to disconnect your Mac at a moment's notice, this isn't any kind of solution, and you might be better off turning off Optimized Battery Charging entirely. The following steps show you how it's done.

How to Pause or Turn Off Optimized Battery Charging
Click the Apple symbol () in the far-left corner of the menu bar at the top of the screen, then click System Preferences....

Select the Battery preference pane.


Select Battery in the sidebar, then uncheck the box next to "Optimized battery charging."


Select Turn Off or Turn Off Until Tomorrow.

Battery health management is another feature for Mac that's designed to improve your battery's lifespan. You can learn more about battery health management in our dedicated how-to article.