Katy Huberty
By MacRumors Staff
Katy Huberty Articles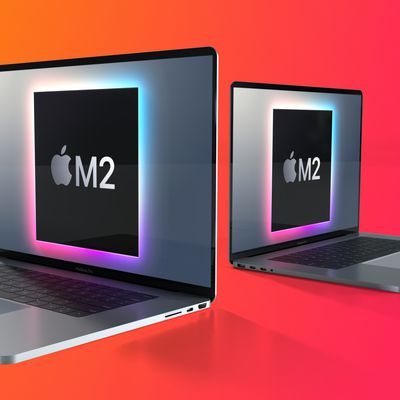 We're just three days away from Apple's annual developers conference, WWDC, but rumors are still divided as to whether new MacBook Pro models with Apple silicon will be announced at Apple's opening keynote on Monday. Morgan Stanley analyst Katy Huberty weighed in on the matter in a research note shared with MacRumors today, claiming it's "likely" that Apple will announce at least one new...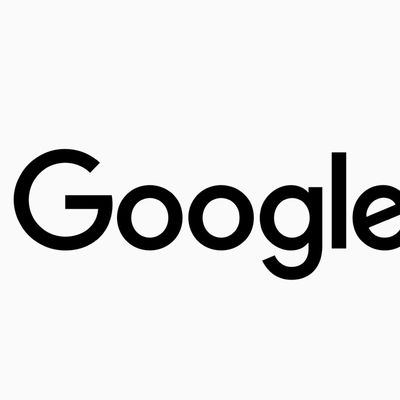 Morgan Stanley analyst Katy Huberty today raised her services-related revenue forecast for Apple through the 2022 fiscal year. In a research note shared with MacRumors, Huberty said stronger licensing revenue is the primary driver of the raised estimates, including an acceleration in the search traffic-related payments Apple receives from Google. The New York Times last year reported that...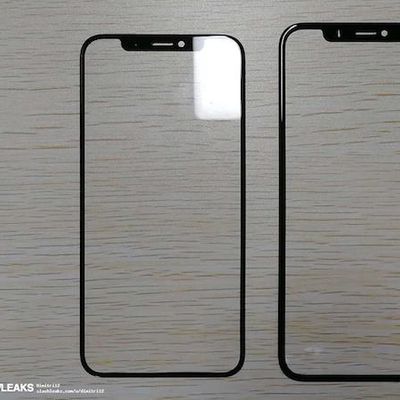 Apple might delay the launch of its new, low-cost 6.1-inch iPhone by one month and launch the device in October, according to Morgan Stanley analyst Katy Huberty (via Barron's). Huberty cites suspected issues with "LED backlight leakage" leading to the "possible" one month delay in mass production on the 6.1-inch iPhone. Alleged front glass panels for the 2018 iPhones, with the 6.1-inch model ...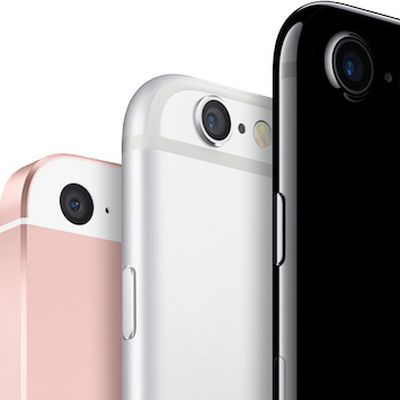 92 percent of iPhone owners that are "somewhat likely" or "extremely likely" to upgrade their smartphone in the next 12 months plan to purchase another iPhone, according to investment banking firm Morgan Stanley. Apple's loyalty rate, up from 86 percent a year ago, is based on an April 2017 survey of 1,000 smartphone owners aged 18 and above in the United States. It's the highest iPhone...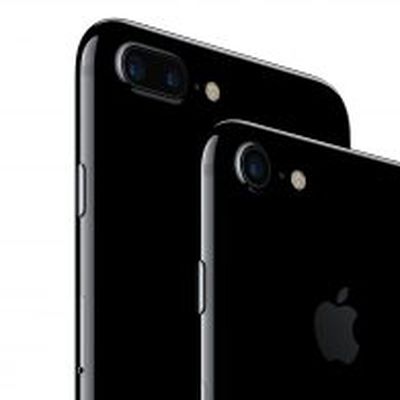 Apple's rumored iPhone with an edge-to-edge OLED display will have longer battery life, which will drive customers with older iPhone models to upgrade at an accelerated rate, according to Morgan Stanley analyst Katy Huberty. Huberty also expects the high-end iPhone to have a significant form factor change with wireless charging, 3D sensors, and more advanced AI software capabilities, which are ...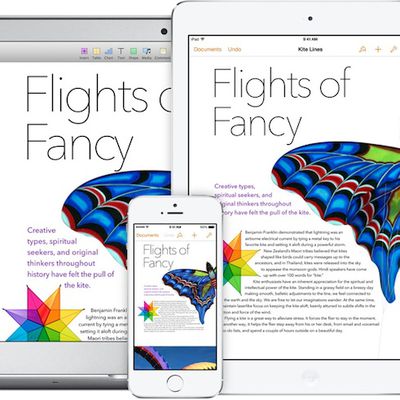 Apple's iPhone 6 and 6 Plus may boost the company's iPhone sales to a new record in the year-ending Q1 2015, says Morgan Stanley analyst Katy Huberty in a recent investor note. In line with other analyst predictions, Huberty and her team expect iPhone sales in the December holiday quarter to reach as high as 69 million units, eclipsing last year's quarterly record of 51 million units sold in Q1...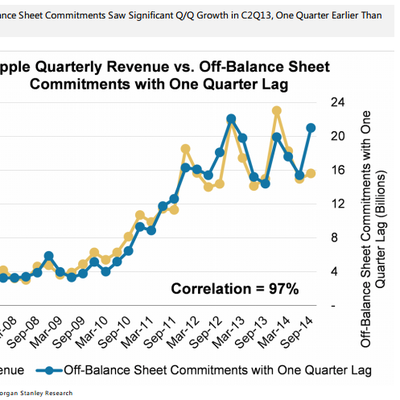 Looking at Apple's quarterly SEC quarterly filing, Katy Huberty of Morgan Stanley believes Apple's revenue is poised to explode in the coming quarters. Huberty based her prediction on increases in Apple's off-balance sheet commitments, which have a historical correlation with revenue growth. Off-balance sheet commitments are those investments in components and services that are involved in...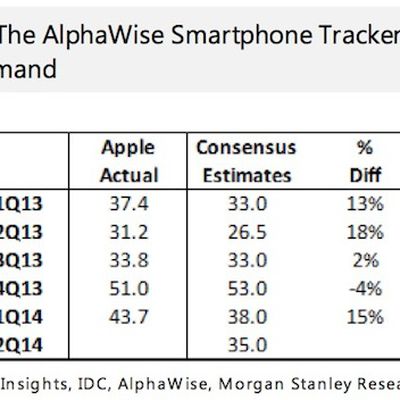 Apple's quarterly iPhone sales may beat Wall Street estimates, based on new data from Morgan Stanley analyst Katy Huberty. According to the firm's AlphaWise Smartphone Tracker, Apple could sell as many as 39 million iPhones in the second calendar quarter of the year, beating Wall Street's predicted 35 million and topping the 31.2 million sold in the same quarter last year. Huberty believes...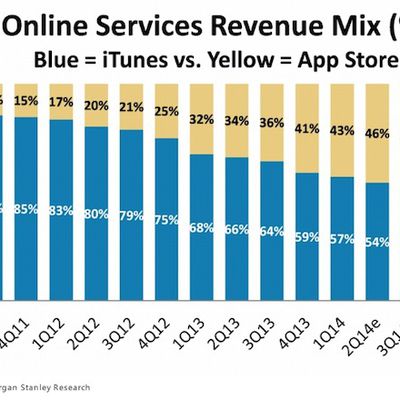 Apple reportedly is close to inking a deal with Beats Electronics for $3 billion, an acquisition that Morgan Stanley analyst Katy Huberty believes is important if Apple wants to further monetize its 800 million iTunes user base and boost revenue in its increasingly important online services division. Apple's online services segment, which includes iTunes, is often overlooked because it...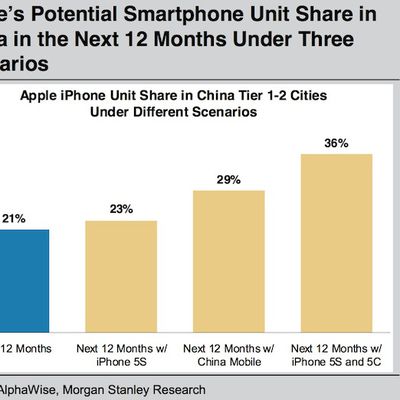 While Apple has experienced tremendous growth in China over the past several years and the market is now responsible for approximately 15% of Apple's revenue each quarter, Apple's momentum has slowed there recently with the most recent quarter seeing a 14% decline in revenue in China year-over-year. A Morgan Stanley analyst team led by Katy Huberty released a bullish new report yesterday...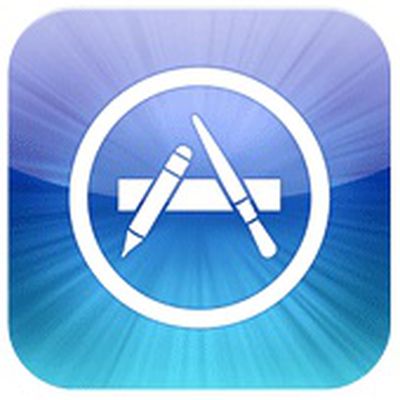 Morgan Stanley analyst Katy Huberty released an extensive new report today offering a look at how Apple's base of 500 million iTunes/App Store customers fits in with other services and how Apple can leverage that user base to drive future sales and revenue growth. Huberty notes that Apple's account base is second only to Facebook's one billion accounts among technology companies seeking to...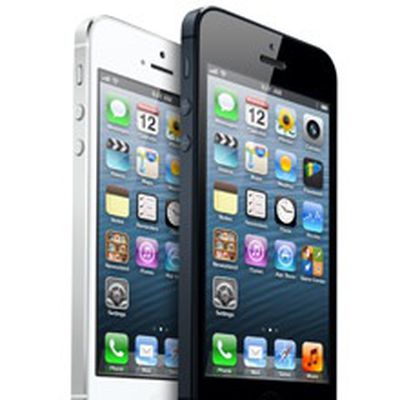 Following recent meetings with Apple Chief Financial Officer Peter Oppenheimer, Morgan Stanley analyst Katy Huberty today issued a research note sharing some of her takeaways from those discussions and her views on Apple's future plans. While she did not disclose any specific information shared by Oppenheimer, Huberty did come away feeling that Apple will be working hard to expand carrier...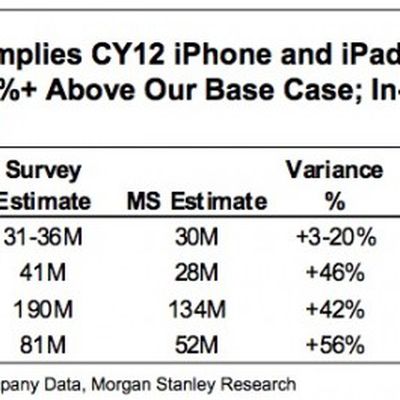 Morgan Stanley analyst Katy Huberty, who has historically been rather conservative in her predictions of Apple's performance, issued a new report yesterday (via Fortune) suggesting that Apple could sell nearly 200 million iPhones next year. The number would be more than double that of this year's iPhone sales, which currently stand at 56 million ahead of a blockbuster quarter that is expected to ...