Benchmarks
By MacRumors Staff
Benchmarks Articles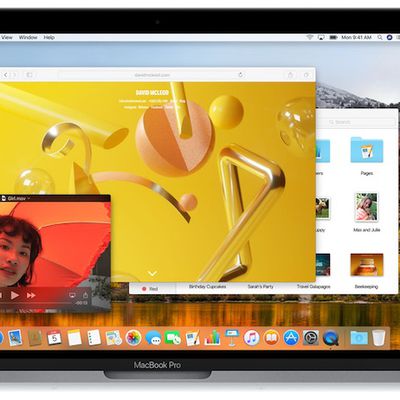 Apple this week refreshed its MacBook Pro lineup with Intel's seventh-generation Kaby Lake processors, and early benchmarks for the notebooks suggest the 2017 models are up to 20 percent faster than the equivalent 2016 models equipped with Intel's sixth-generation Skylake processors. Specifically, the new 15-inch MacBook Pro configured with a 2.9GHz Core i7 processor has average single-core...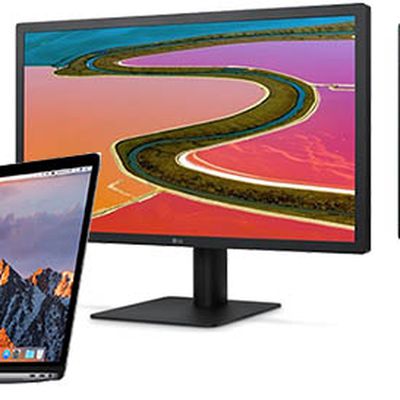 Apple dropped Intel's integrated Iris Pro graphics in favor of dedicated AMD graphics across its entire new 15-inch MacBook Pro lineup, resulting in performance improvements over previous models. Perhaps more interestingly, the switch to AMD provides expanded external display support that desktop users have patiently waited for. As Andrew Cunningham at Ars Technica explains, AMD's...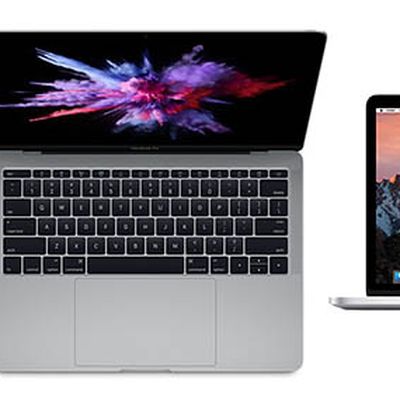 Benchmarks for Apple's new 13-inch MacBook Pro without the Touch Bar are beginning to collect on Geekbench, providing a closer look at the notebook's performance improvements and energy efficiency. The entry-level model, powered by a Skylake-based 2.0GHz dual-core Intel Core i5 processor, currently has an average multi-core score of 6,970, indicating the notebook is only up to 7% faster than ...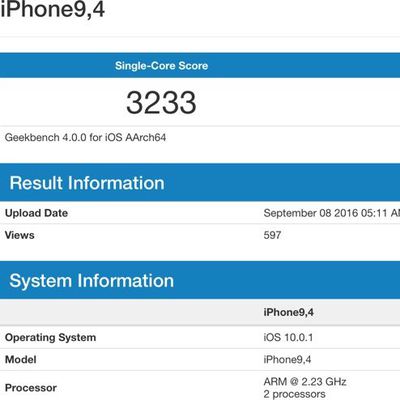 What appears to be a legitimate benchmark of an iPhone 7 Plus with an A10 Fusion processor has been spotted on Geekbench, and its performance scores are impressive. The A10 Fusion in the iPhone 7 Plus outperforms all existing iOS devices equipped with A9 and A9X processors, including the iPhone 6s, the iPhone SE, and the 9.7 and 12.9-inch iPad Pro models. The iPhone 7 Plus received a...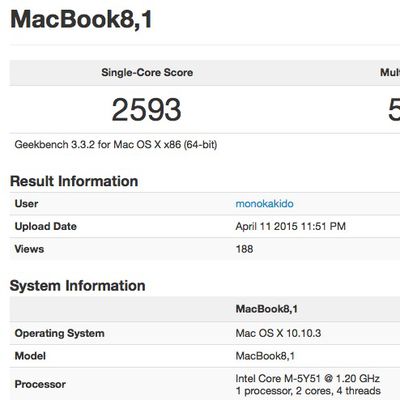 Ahead of last Friday's launch of the new Retina MacBook, we saw several early benchmarks for the entry-level notebook running a 1.1 GHz Intel Core M processor, putting CPU performance for the new machine roughly on par with the 2011 MacBook Air according to Geekbench. With the machines now available for purchase, we're starting to see Geekbench results for the mid-range 1.2 GHz processor,...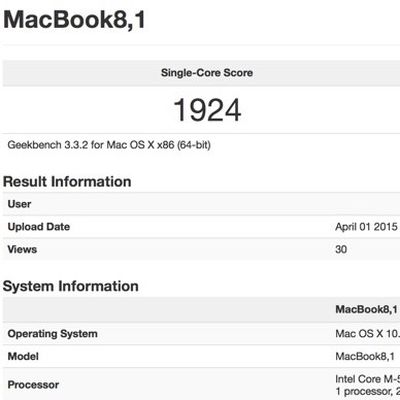 Though the Retina MacBook isn't officially launching until April 10, an early 64-bit Geekbench benchmark of the entry-level machine was spotted this afternoon, giving us our first glimpse at how the new ultra thin MacBook measures up to existing products in Apple's notebook line. The 1.1GHz entry-level Retina MacBook with an Intel Core M-5Y31 processor was benchmarked twice, giving two...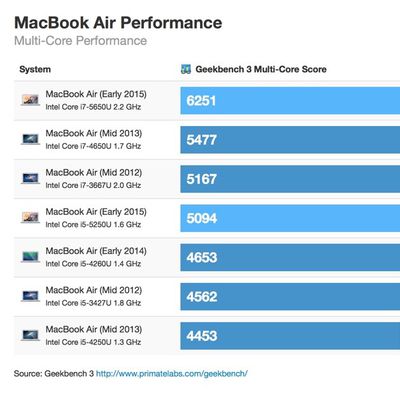 Earlier this week, we shared some Geekbench benchmarks for the Broadwell processors in the new 13-inch Retina MacBook Pro and the new 13-inch MacBook Air, which pointed towards speeds that were comparable to mid-2014 models. At the time, we noted the results might shift once more data came in and the machines got past their initial housekeeping tasks, and Primate Labs' John Poole has now shared...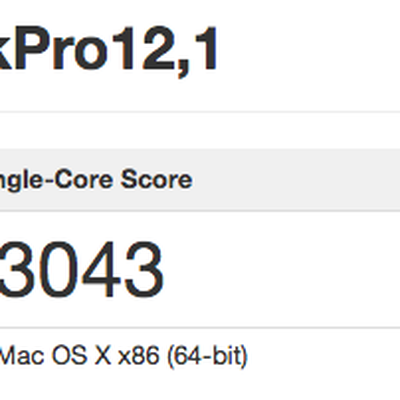 The newly refreshed 13" Retina MacBook Pro announced on Monday is seeing comparable performance to the mid-2014 model, according to the latest Geekbench benchmark. The early 2015 model with an Intel Core i5 processor clocked at 2.7GHz achieved a single-core score of 3043 and a multi-core score of 6448, a minor variance from last year's low-end 13" Retina MacBook Pro single-core score of 3056 and...