Apple Notes
By MacRumors Staff
Apple Notes How Tos

Apple has made its stock Notes app a lot more useful in recent versions of iOS and iPadOS, adding several features that rival notes apps have offered for a while. One of these features is the ability to create checklists. Here's how it works. When you create a checklist in Notes, each list item has a circular bullet next to it that can be marked as completed, which is convenient for checking ...

With the release of iOS 15.4 and iPadOS 15.4, Apple added a new feature to the stock Notes app that allows you to quickly scan printed or handwritten text and save it in digital text format. Keep reading to learn how it works. On earlier versions of iOS 15 and iPadOS 15, scanning text into Apple's Notes app required tapping on a note's text field and tapping the Live Text option in the...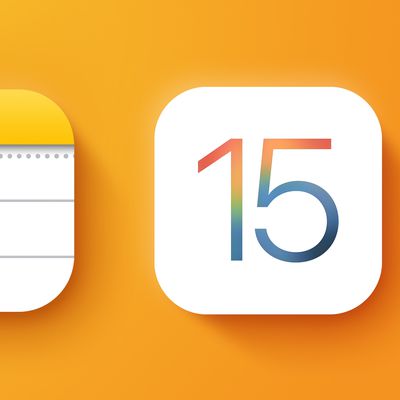 In iOS 15, Apple has added a much-requested feature to the Notes app in the form of tags. This means you can now include hashtags in your notes which can help you organize your notes and find stored notes more easily. Let's take a look at how they work. Launch the Notes app and create a new note or select an existing one. Add a tag anywhere in the note by using the hash (#) symbol and...

In iPadOS 15, Apple introduced a new productivity feature called Quick Notes that aims to provide a quicker way to jot down things on your iPad without you having to go in and out of the Notes app. Whether you're on the Home Screen or within any app, you can bring up a floating Quick Note window at any time using your finger or an Apple Pencil, by swiping diagonally up from the bottom...

In iOS, you can set the system appearance to Dark or Light Mode, which changes the look of every native app on your Apple device, including Notes. If you set your iPhone or iPad to Dark Mode, for example, each note in the Notes app appears by default as white text on a black background. However, Apple Notes also allows you to switch the background color of individual notes or all of your...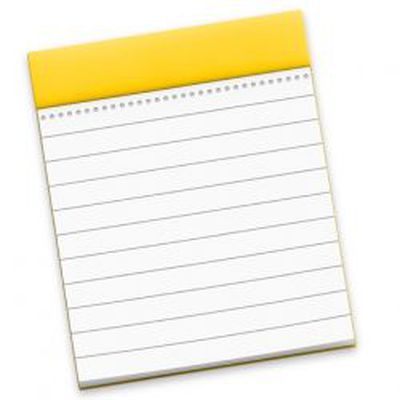 On Macs running macOS Catalina and later, Apple has fleshed out the features of the stock Notes app, enhanced the viewing and search functions, and made it easier than ever to generate, share, find, organize your notes. In earlier versions of macOS, for example, users were limited to sharing individual notes in Apple's stock app, which could be frustrating for heavy note-takers....

In iOS 13, Apple fleshed out the feature set of the stock Notes app while enhancing the viewing and search functions in such a way that it's now easier than ever to generate, find, and organize your notes. In particular, there are new options to share entire folders of notes with friends or colleagues, including the ability to share your notes in a read-only capacity. Keep reading to learn...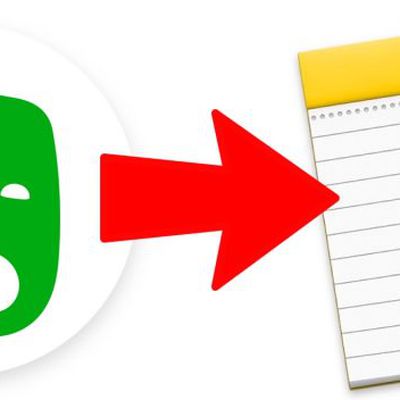 Apple's stock Notes app has come a long way since it first appeared on Mac, with password protection, tables, and document scanning being just a few of the top features it has gained in recent years. These and other improvements offer compelling reasons to migrate from a rival note-taking platform, especially if you've been paying for the privilege. Evernote users in particular may feel...
Apple Notes Articles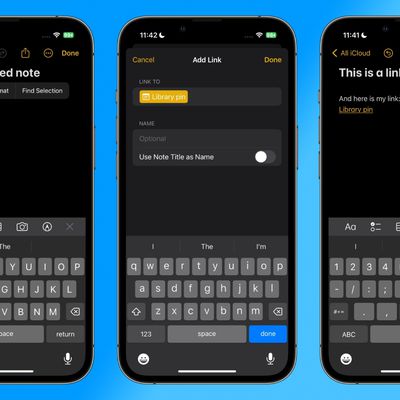 Apple's stock Notes app got hardly any screen time during yesterday's WWDC keynote, but one powerful addition to the app in iOS 17 is a new ability to link notes and connect related notes together. With just a few taps, you can create links between notes, making it easy to jump from one idea to another. Long press on a space in any note, and a new "Add Link" option can be found in the pop-up ...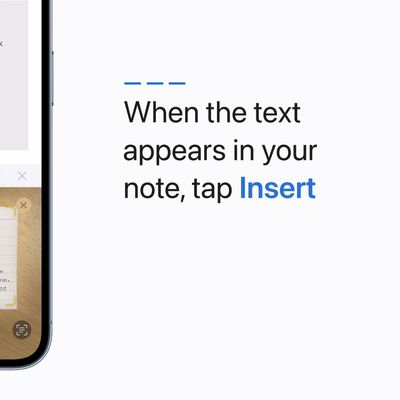 iOS 15.4 and iPadOS 15.4 were released to the public last week, and one new change is the addition of a "Scan Text" shortcut for quickly scanning printed or handwritten text into the Notes app on the iPhone and iPad. Apple recently shared a video with step-by-step instructions on how to use the Scan Text feature. On a device running iOS 15.4 or iPadOS 15.4, simply open the Notes app, tap the ...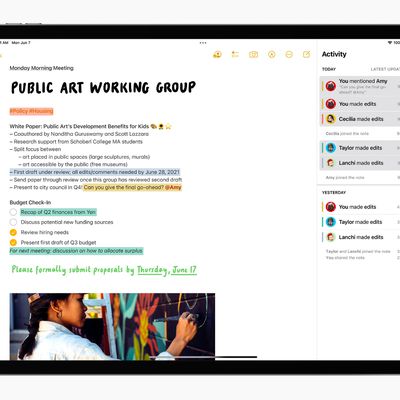 If you've installed the public beta of iOS 15, iPadOS 15, or macOS Monterey on any of your devices, you may have already tried out some of the new features Apple has added to the Notes app, such as the ability to use @ user mentions in shared notes and the long-desired support for tags. However, some users have discovered that notes containing instances of these two new features don't show...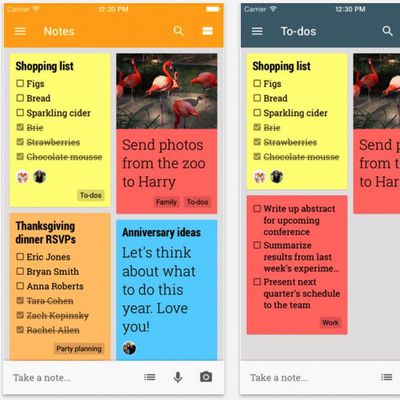 Google has announced a smart new organizational feature for its note-taking and to-do list app, Google Keep. The app can now intelligently categorize users' notes by topic, such as food, books, and travel, and entries can be searched by keyword using topic shortcuts which appear in the search bar. Google Keep, which also offers a web interface, includes other features like list support, ...