In iOS 17, Apple has made its stock Notes app significantly more useful by adding the simple yet powerful ability to link notes and connect related notes together. Here's how it works.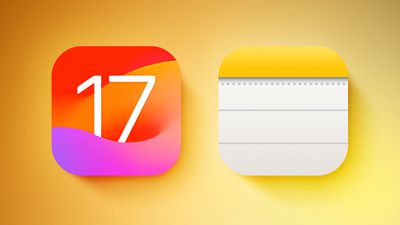 With just a few taps, you can create links between notes in ‌iOS 17‌, making it easy to jump from one idea to another. One way of adding a new link is by long pressing on a space in any note. Another way is to double-tap a word. You can link just this word, or use the highlight anchors to select a whole phrase.
Then tap the new "Add Link" option in the pop-up menu that appears. This will let you link to another note by searching its title or entering a URL. Using the "Name" field, you can create an optional alternative title for the link, or just stick with the original title for clarity.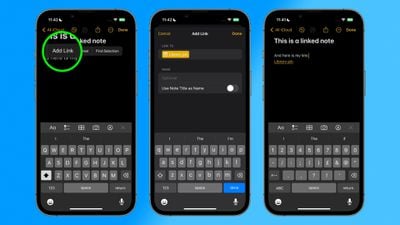 Once you're done, the link appears as hyperlink-style underlined text in your note, and tapping it snaps you straight into the note you linked to.
This feature doesn't just work for links between notes — you can add URLs of any sort, just like you can with the Edit -> Add Link command in Mac apps.

How to Create Links Faster
The Notes app also offers an additional, quicker way to add links: Typing two greater-than symbols (>>) into a note invokes a list containing your six most recently modified notes, and tapping one instantly adds a link to that note.


The same feature can be found in iPadOS 17 and macOS Sonoma, and it means you can now create wiki-style collections of interlinked notes, allowing you to organize your thoughts or discover new connections and associations between ideas.