In iOS 17 and macOS Sonoma, Apple added new formatting options to Apple Notes, including block quotes and a new Monostyle style. Here's how to make use of them.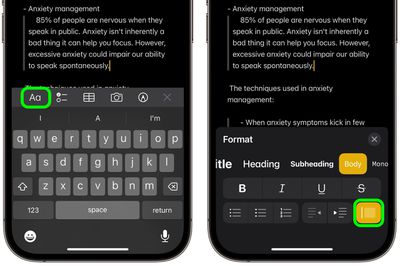 Thanks to additional formatting options in Apple Notes, you can now add block quotes to your notes. Block Quote formatting makes it easy to visually offset a section of writing with a quote bar to the left of the text.
Simply tap/click the "Aa" Format button, then select the block quote option before you type or when you're on a line that you want to convert to a block quote. The option works with all the text types, style options, and lists, including checklists.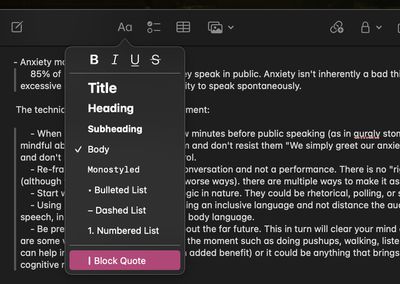 In the same Format menu you can find the new Monostyled option. This is an update to the previous "Monospaced" option, and gives you inset text with a distinctive background.
On macOS you can also find both options in the Notes app menu bar, under Format ➝ Notes.