New MacBook Air Models Launching Next Year: 5 Features to Expect
The existing 15-inch MacBook Air arrived in June 2023, which is not that long ago in terms of Mac update cycles. However, Apple released the current 13-inch ‌MacBook Air back in June 2022. It is now the oldest Mac in Apple's current crop, having not been updated in over 500 days. But that may not be true for long.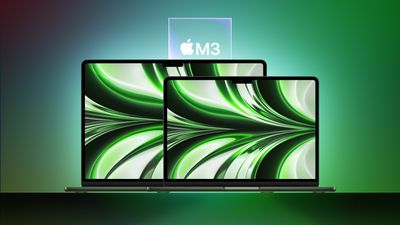 According to Bloomberg's Mark Gurman, Apple has new 13-inch and 15-inch MacBook Air models in development, and both are said to be scheduled for release around March 2024.
According to Gurman, Apple is developing the Macs alongside macOS 14.3, an update that is expected between the end of January and February, but new hardware may ship around the March timeframe. Here are five new features that we expect both models to include.

M3 Chip
Apple's base M3 chip will very likely feature in new MacBook Air models. The M3 chip is expected to have similar CPU and GPU core counts as the M2 chip in the current 13-inch and 15-inch MacBook Airs, but its 3-nanometer architecture is much more powerful.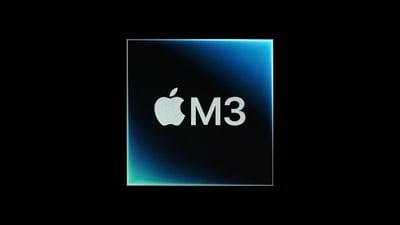 Based on third-party benchmarks taken from the 14-inch M3 MacBook Pro, the M3 chip has single-core and multi-core scores of around 3,000 and 11,700, respectively. The standard M2 chip in the existing MacBook Air has single-core and multi-core scores of around 2,600 and 9,700, respectively, so the M3 chip is up to 20% faster than the M2 chip, which is what Apple claims.

Hardware Ray Tracing
Apple's M3 chip includes hardware-accelerated ray tracing, significantly boosting the speed of what is a complex and usually resource-intensive rendering process. Ray tracing models the properties of light as it interacts with a scene, allowing apps to create extremely realistic and physically accurate images.


Games that use ray tracing should see frame rate improvements on the next MacBook Air models, but the biggest impact of this technology will be seen when using software designed for ray tracing production rendering, such as Blender or Cinema4D.
In ray tracing production, the M3 family of chips have shown performance improvements up to 2.5x the speed compared to the M1 generation of Apple silicon. The use of ray tracing in games is therefore expected to increase over time, but it's worth noting that the M3's new shader architecture already enhances performance in many games.

AV1 Decode
AV1 is an open standard video codec used by streaming services that is designed to deliver more efficient video compression, resulting in smaller file sizes and higher visual quality. If you own an iPhone 15 Pro, you already have a device that supports it.


Apple's M3 family of chips features a new media engine that also includes support for AV1 decode, which should provide a notable improvement in your viewing experience when streaming and downloading video content on your Mac. Not only does AV1 decoding conserve bandwidth, it also offers more power-efficient playback of streaming services to further extend battery life.

Dynamic Caching
The M3 chip features Dynamic Caching that, unlike traditional GPUs, allocates the use of local memory in hardware in real time. With Dynamic Caching, only the exact amount of memory needed is used for each task.


The process of Dynamic Caching is transparent to developers, and the cornerstone of Apple's new GPU architecture. Apple says it dramatically increases the average utilization of the GPU, which significantly increases performance for demanding pro apps and games.

Wi-Fi 6E
Wi-Fi 6 operates on the 2.4GHz and 5GHz bands, while Wi-Fi 6E also works over the 6GHz band for increased bandwidth. This means it can operate at faster wireless speeds, with lower latency and less signal interference, so long as a supported device is connected to a Wi-Fi 6E router.


Wi-Fi 6E can also handle more simultaneous connections without a decrease in performance, making it ideal for environments with many connected devices, such as smart homes and modern offices. Apart from the MacBook Air models in Apple's existing lineup, all of Apple's Macs now support Wi-Fi 6E, which suggests we can expect it in the next-generation MacBook Air models, too.