Could Apple's Rumored 2024 Budget Mac Be a 12-inch MacBook?
A rumor out of east Asia captured the attention of Apple fans in September by claiming that Apple plans to offer a more affordable line of MacBooks for budget-conscious customers and students in order to compete with Google's popular low-cost Chromebook models.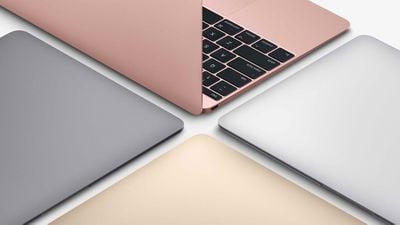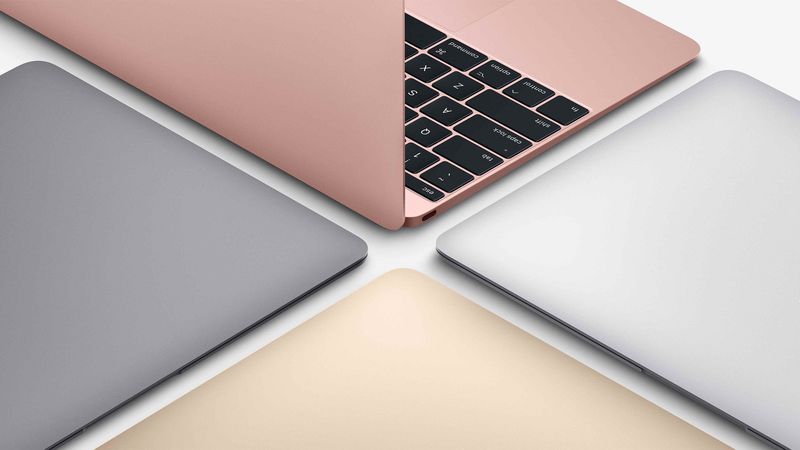 According to a report from Taiwan-based DigiTimes, Apple is likely to launch cheaper MacBooks as a low-cost alternative to its premium MacBook Air and MacBook Pro lines, and the machines will adopt some design changes to enable Apple to achieve the low price.
The outer appearance will still use a metal casing to maintain the distinctive Apple Mac aesthetic, but it is said to be made of "different materials," while the cost of the mechanical components will be lower, claims the report.
The "late 2024" release timeframe for the allegedly more affordable MacBook series appears to be based on a lack of related activity at major Apple suppliers like Quanta Computer and Foxconn, making a launch in the first half of next year unlikely.
Over 13.9 million Chromebooks were shipped in 2019, increasing to over 30.4 million in 2020 and 33.5 million in 2021, according to DigiTimes Research, highlighting the popularity of Google's low-cost laptops in the education sector. An increase in remote working has also boosted the low-cost Windows PC and Chromebook market.
The number of educational institutions that have adopted Chromebooks over the last few years is also said to have seen rapid growth, especially when compared to Apple's iPads, sales of which have comparatively lagged in the education market.
If Apple does unveil a low-cost Mac, it could potentially come in the form of a new 12-inch MacBook. Introduced in March 2015, the original 12-inch MacBook featured a thin and light design that weighed just two pounds, and was Apple's first notebook to feature a fanless design, USB-C port, and butterfly switch keyboard. Unfortunately, due to Apple's use of Intel Core M processors, many felt it was too underpowered to justify its $1,299 price. Apple discontinued the model in 2019.
Reports about the possibility of the 12-inch MacBook returning have circulated ever since Apple adopted custom Apple silicon processors across its devices and began offering the M1 ‌MacBook Air‌ with a $999 starting price. However, this is the first rumor that we have heard about Apple actively developing a new MacBook series that the company will price below its more premium MacBook offerings.
Bloomberg's Mark Gurman was first to spark serious rumors about Apple reintroducing a 12-inch MacBook model with Apple silicon, saying last year that the device could come at the end of 2023 or in 2024. In January 2023, Gurman said that a 12-inch MacBook was no longer on the company's near-term roadmap, but stopped short of ruling the device out completely, meaning that it being pushed into 2024 or later may still be possible.
That was followed in February by another rumor that Apple plans to bring the 12-inch MacBook back into its lineup. According to the report, production activities related to the device were ongoing, and Apple planned to decide whether to move forward with mass production as soon as the second half of this year. Whether this alleged activity relates to claims made by ‌DigiTimes‌ about a low-cost MacBook remains to be seen.