MacBook Pro With 3nm Chip Reportedly Launching Later This Year
Apple plans to release a new MacBook Pro with an upgraded chip manufactured with TSMC's advanced 3nm process in the third quarter of 2023, according to DigiTimes.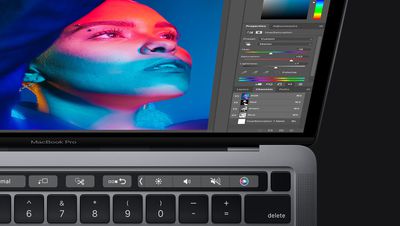 "Apple's next-generation MacBook Pro slated for launch in the third quarter will feature 3nm processors, according to industry sources," the preview says.
The report is likely referring to a new 13-inch MacBook Pro with Apple's next-generation M3 chip, which the company has yet to announce. The M3 chip is widely expected to be fabricated with TSMC's 3nm process for significant performance and power efficiency improvements compared to the 5nm-based M2 chip in the existing 13-inch MacBook Pro.
In his Power On newsletter over the weekend, Bloomberg's Mark Gurman said the first Macs with the M3 chip could launch as early as October, so a launch in the fourth quarter seems more likely than the third quarter. In any case, it is increasingly likely that Apple will announce the M3 chip later this year, and the first models with the chip will likely be the next-generation 13-inch MacBook Pro, 13-inch MacBook Air, and 24-inch iMac. It's unclear when the 15-inch MacBook Air released last month will be updated with the M3 chip.
Apple last updated the 13-inch MacBook Pro with the M2 chip in June 2022, with pricing starting at $1,299 in the United States. The laptop has a seven-year-old overall design and is the only remaining Mac with a Touch Bar instead of physical function keys. It's unclear if the next model will have any major design changes.
Apple is expected to update the iPad Pro with the M3 chip and an OLED display in the first half of 2024, bringing 3nm technology to its high-end tablet. 14-inch and 16-inch MacBook Pro models with M3 Pro and M3 Max chips are also expected to launch next year, and an M3 Ultra chip for the Mac Studio and Mac Pro is likely in the future.