Apple's Mixed-Reality Headset Could Now Be in Mass Production
Apple's long-rumored mixed-reality headset could now be in mass-production, according to information from DigiTimes.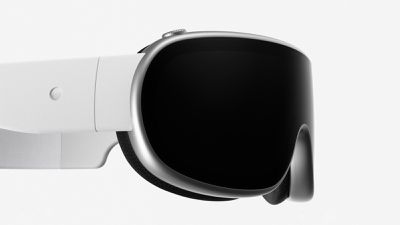 Apple headset concept by David Lewis and Marcus Kane
In a report
published late last year
,
‌DigiTimes‌
explained that Apple was likely to begin mass production in March 2023, with Pegatron serving as the exclusive partner for final assembly. Initial production is said to be very limited, with a high price point limiting Apple's first headset mainly to commercial markets.
Apple has been working on augmented reality, virtual reality, and mixed reality headsets for a number of years, but has reportedly faced development issues that have slowed its progress and delayed its first product in the category repeatedly.
Apple's official announcement of the headset is now believed to be delayed until June, so it is possible that ‌DigiTimes‌' mass production estimate is now slightly overly optimistic. Yet if ‌DigiTimes‌' specified time frame for mass production still holds, fully assembled Apple headsets could be stacking up in warehouses within weeks.