Mozilla Developing Non-WebKit Version of Firefox for iOS, Possibly Anticipating Shift in Apple's App Store Policy [Updated]
Mozilla is working on a non-WebKit version of Firefox for iOS in anticipation of changes to Apple's platform rules, The Register reports.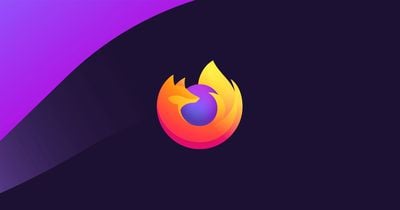 Mozilla's GitHub repository contains code for the iOS version of Firefox with references to GeckoView, a wrapper for Firefox's Gecko rendering engine. Apple's ‌App Store‌ rules insist that browser apps on iOS and iPadOS must use its own WebKit browser engine, meaning that any version of Firefox based on Gecko could not be released under Apple's current policies.
The app, which contains a settings page for toggling GeckoView, could be for internal testing, but postings from Mozilla software developers on GitHub suggest that it is for a "secondary project," with open discussion of "proper Gecko Firefox on iOS." Last week, it emerged that Google's Chromium team is working on a new browser for iOS based on Blink, seemingly in expectation of changes to Apple's platform rules.
In the face of growing antitrust scrutiny, most recently by the Biden administration, Apple is rumored to be preparing to drop its browser engine restriction alongside broader measures to enable sideloading and third-party App Stores in Europe. The main motivator of the move is the European Union's Digital Markets Act, which is expected to compel Apple to make major platform rule changes as soon as next year. Similar legislation has been recommended by antitrust watchdogs in the United States, United Kingdom, Australia, and Japan.
Update: In a statement emailed to The Register, a Mozilla spokesperson said, "We abide by Apple's iOS app store policies, and are simply doing some exploratory work to understand the technical challenges for Gecko-based browsers on iOS if those policies were to change. We hope the day will come when people can freely decide to use the browser of their choice, including the opportunity to select the engine that underpins it."