Biden Administration Report Recommends Sweeping Changes to Apple's Ecosystem
A report commissioned by the Biden administration this week recommended new legislation to make major changes to Apple's platform restrictions and App Store policies.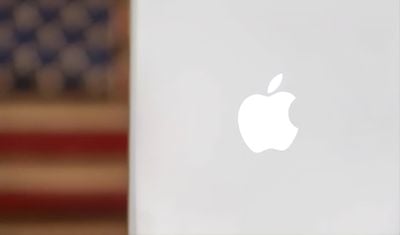 The National Telecommunications and Information Administration (NTIA) is the president's main advisor on telecommunications and Internet policy. In April last year, the NTIA announced that it had launched an investigation into competition in mobile app ecosystems. The investigation was triggered by an executive order on Promoting Competition in the American Economy from July 2021, with the aim of making recommendations for improving competition, reducing barriers to entry, and maximizing user benefit.
Months after its contents were shared with the White House, the NTIA this week published the "Competition in the Mobile Application Ecosystem" report – the first such report into Apple's ecosystem by a federal organization. On the basis of the investigation's findings, the report recommends:

Third-party app stores should be permitted and users should not be prevented from sideloading apps outside a gatekeeper's own app store. Legislative and regulatory measures should prohibit restrictions on sideloading, alternative app stores, and web apps.
Requirements that ban developers from using alternative in-app payment systems should be banned.
Third-party web browser apps should be able to offer full functionality and not face browser engine restrictions.
Pre-installed apps, default options, and anticompetitive self-preferencing should be limited, including in search results.
Users should be able to choose their own apps as defaults and delete or hide pre-installed apps.
App store review processes should be more transparent.
The report says that new legislation and additional antitrust enforcement actions will likely be necessary to remedy existing issues and boost competition in mobile app ecosystems. See the NTIA's full report for more information.
Apple's ecosystem has come under intense scrutiny by governments around the world in recent years, including in the United Kingdom, Germany, Italy, the European Union, South Korea, Japan, and more, with a clear appetite from global regulators to explore platform restrictions around issues such as app sideloading, browser engines, and interoperability.
Note: Due to the political or social nature of the discussion regarding this topic, the discussion thread is located in our Political News forum. All forum members and site visitors are welcome to read and follow the thread, but posting is limited to forum members with at least 100 posts.