Google Working on Browser for iOS That Would Break Apple's App Store Rules
Google's Chromium developers are working on an experimental web browser for iOS that would break Apple's browser engine restrictions, The Register reports.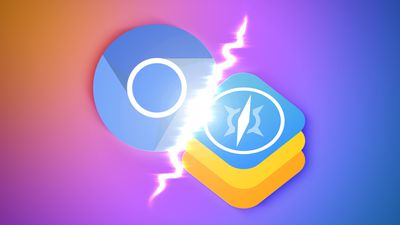 The experimental browser, which is being actively pursued by developers, uses Google's Blink engine. Yet if Google attempted to release it on the App Store, it would not pass Apple's App Review process.
Apple's ‌App Store‌ rules dictate that browser apps on iOS and iPadOS must use its own WebKit browser engine. This means that while browsers like Chrome and Microsoft Edge are built with Chromium on macOS and Windows, their iOS counterparts are forced to use Apple's WebKit, making them behave similarly to Safari.
Based on the visible code commits, the app purportedly looks like the start of an alternate browser build and is still missing some key features at this early stage. Google claims that the app is merely "an experimental prototype [...] with the goal to understand certain aspects of performance on iOS," and "it will not be available to users and we'll continue to abide by Apple's policies."
Even so, Google's experimental iOS browser project could be a sign that the company is anticipating changes to Apple's platform rules that would enable it to release a truly home-grown browser. Apple's browser engine restriction is the subject of growing antitrust scrutiny, most recently by the Biden administration, which has recommended the passing of new legislation to ban "gatekeeper" companies like Apple from banning alternative browser engines on its platform.

Similar recommendations have been made by antitrust authorities in the United Kingdom, Australia, and Japan. The European Union's Digital Markets Act is expected to compel Apple to allow third-party app stores and lift its browser engine restrictions as soon as next year. At minimum, the active project means Google would have a considerable head-start on developing a Blink-based browser for iOS if one is able to be distributed in the future.