Top Stories: New HomePod Launches, iOS 16.3.1 Coming Soon, and More
This week saw the launch of the final product from Apple's January hardware announcements, with the second-generation HomePod making its way into customers' hands.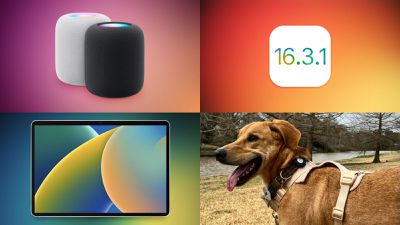 Other news and rumors this week included signs of an interim iOS 16.3.1 bug fix update in the works as we await a fresh round of beta testing for a more significant iOS 16.4 update, a report on the potential dangers of using AirTags to track your pets, and Apple's earnings release for the December quarter, so read on for all the details on these stories and more!

New HomePod Reviews Offer Hands-On Look at Sound Quality and More
Apple's second-generation HomePod became available on Friday, several weeks after its unveiling and the start of pre-orders. Ahead of the launch, the first reviews of the smart speaker were shared by select media publications and YouTube channels, offering a hands-on look at the device.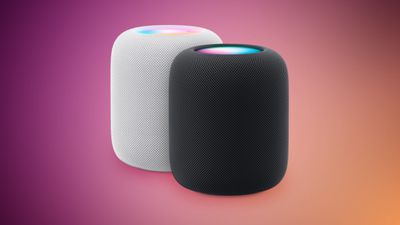 Priced at $299, the new HomePod features a virtually identical design as the full-size HomePod that Apple discontinued in March 2021, but with two fewer tweeters and microphones. Reviews tested the new HomePod's sound quality compared to the original model and more.
And if you're just getting your new HomePod, make sure to check out our comprehensive guide with all sorts of tips and how-tos to help you make the most of your new smart speaker.

Apple Explains Why HomePod Was Released Again, Wi-Fi 4 Limitation, and More
A pair of Apple employees discussed the new HomePod this week in a series of wide-ranging interviews, revealing some fresh details about the speaker.


Apple explained why it decided to release a full-size HomePod again after discontinuing the original model a few years ago, and addressed some of the new model's limitations, including Wi-Fi 4 support and incompatibility with the original HomePod for stereo pairing.

Apple Smart Home Display: Everything We Know
Apple is working on a new iPad-like accessory that is designed to serve as a central hub for smart home management. The Apple TV and the HomePod are already home hubs, but Apple is reportedly designing an all-in-one home management device.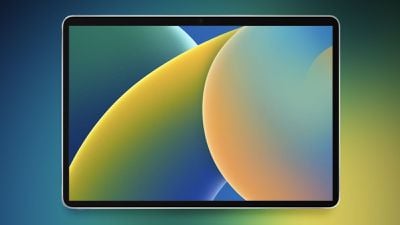 To learn more, check out our new guide that aggregates everything that we know so far about Apple's planned smart home device, including potential features.

Apple Preparing iOS 16.3.1 for iPhone as Wait for iOS 16.4 Beta Continues
Apple appears to be preparing an iOS 16.3.1 update for the iPhone, based on evidence of the software in our website's analytics logs this week. It's unclear when the update will be released, but it will likely be available at some point in February.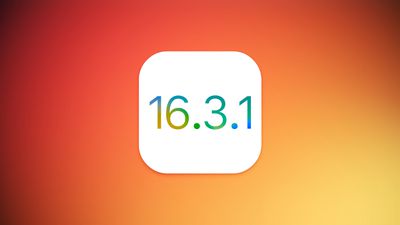 In the meantime, the wait continues for the first beta of iOS 16.4, which will likely be a more significant update with new features. See: When Will iOS 16.4 Be Released?

Report Highlights Danger of Using AirTags for Tracking Dogs
Apple's AirTag may provide a convenient way for tracking dogs that might get off leash or otherwise lost, but there are dangers associated with the practice, as outlined by a report from The Wall Street Journal. For example, there have been some incidents of dogs swallowing an AirTag, which can cause harm.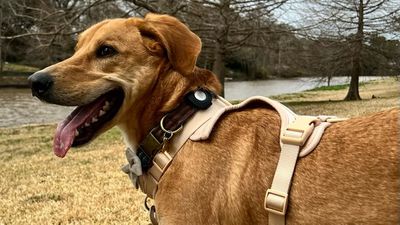 Following the launch of the AirTag in 2021, Apple stressed that the accessory is designed to track items, not people or pets.

Apple Reports 1Q 2023 Results: $30.0B Profit on $117.2B Revenue Amid 'Challenging Environment'
Apple on Thursday released its financial results for the quarter ending in December, reporting a roughly 5% decline in revenue compared to the year-ago quarter. Apple cited a "challenging environment" that included iPhone supply issues which hampered its ability to ship devices to customers.


As part of its announcement, Apple revealed that its user base has surpassed two billion active devices worldwide and that its Apple Pay Later installment service will be launching "soon." Apple CEO Tim Cook and CFO Luca Maestri touched on a number of other topics in their earnings conference call as well.

MacRumors Newsletter
Each week, we publish an email newsletter like this highlighting the top Apple stories, making it a great way to get a bite-sized recap of the week hitting all of the major topics we've covered and tying together related stories for a big-picture view.
So if you want to have top stories like the above recap delivered to your email inbox each week, subscribe to our newsletter!