YouTube's Apple TV App is Crashing and Causing Issues For Users After Latest Update
YouTube's Apple TV app is crashing and causing some issues for users when they try to exit out of the app, according to user reports online.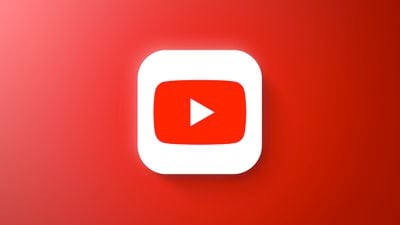 On Twitter and Reddit, users report that when trying to exit out of the YouTube app, their ‌Apple TV‌ becomes unresponsive and shows a black screen. The issue begins when users press the back button on their ‌Apple TV‌ remote, which then causes the YouTube app to ask users to confirm they wish to exit the app. Doing so causes the screen to go black, with users having no choice but to force close the app or disconnect and replug their ‌Apple TV‌. To force close an app on ‌Apple TV‌, double press the TV button on the remote, find the desired app, and swipe up on the trackpad.
YouTube has remained relatively quiet on the issue, telling frustrated users on Twitter to try deleting and reinstalling the app, despite those steps doing little to resolve the issue. Users affected by the bug are advised to make sure their YouTube app and ‌Apple TV‌ are up to date.