Police Find Unexpected Use for Apple AirTags
The utility of Apple's AirTag item trackers have started to be seen in law enforcement when locating stolen property, according to recent reports.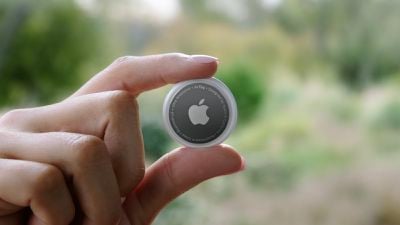 As reported by GadgetLite, an AirTag user in Boston was able to recover their stolen property with the help of the police and Apple's small tracking device.
Earlier this month, the user discovered that his bike had been stolen. Thankfully, he had hidden an AirTag inside the bicycle's pouch, which enabled him to see the bike's precise location and pass this information on to the police.
The Boston police were then able to recover the AirTag, still in its pouch, from a trashcan and found the stolen bike nearby. The police returned both items to their owner. Though the AirTag enabled the recovery of the bike, it did not help any arrests to be made or reveal who may have been responsible for the theft.
The AirTag has a number of features that prevent it from traveling with someone without their knowledge, which could alert a thief to its presence. For example, if your iPhone detects that an AirTag is traveling with you, it will issue a notification. A similar feature plays an audio alert when the AirTag has been separated from its owner for more than three days. In this case, it is likely that neither alert was triggered since the thief discarded the pouch containing the AirTag nearby.
While the AirTag is not explicitly designed to find a stolen item, instead being focused on locating a misplaced item, the reassurance of at least being able to try to track down a stolen item is an added bonus for many AirTag owners. For more about Apple's AirTag, see our dedicated guide.