Apple Isn't Done With the 13-Inch MacBook Pro Yet
Despite expectations that Apple was looking to focus on redesigned 14- and 16-inch MacBook Pro models later this year, it now seems that Apple still has plans for the smaller, entry-level MacBook Pro.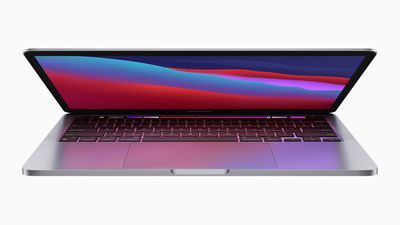 The 13.3-inch MacBook Pro was last updated in November last year with the M1 chip. This model is the entry-level MacBook Pro in the lineup, with the more expensive Intel models, last updated in May 2020, remaining in the lineup as a high-end option.
Apple is widely believed to be outright replacing the high-end 13.3-inch MacBook Pro with a redesigned 14-inch model later this year, leaving the 13.3-inch form-factor for the entry-level model only.
In a recent Bloomberg report, reliable technology journalist Mark Gurman explained that alongside the new 14- and 16-inch models, Apple is also planning to update the 13-inch MacBook Pro with a faster custom silicon chip.
For a redesigned, higher-end ‌MacBook Air‌ planned for as early as the end of the year, Apple is planning a direct successor to the ‌M1‌ processor. That chip, codenamed Staten, will include the same number of computing cores as the ‌M1‌ but run faster. It will also see the number of graphics cores increase from seven or eight to nine or 10. Apple is also planning an update to the low-end 13-inch MacBook Pro with that same chip.
As Gurman explains, this chip is also expected to come to a high-end version of the MacBook Air. The 14- and 16-inch MacBook Pro, on the other hand, are expected to get a new Apple silicon chip with a 10-core CPU, containing eight high-performance cores and two energy-efficient cores, 16-core or 32-core GPU options, support for to 64GB of memory, and support for additional Thunderbolt ports.
The separate screen sizes of the 13.3-inch and 14-inch MacBook Pro in Apple's lineup may help to more clearly differentiate the entry-level and high-end MacBook Pros and justify the $500 price difference between them, in addition to the two different Apple silicon chips. In previous years, the two models have used different numbers of USB-C ports or the Touch Bar to distinguish between the high-end and low-end options.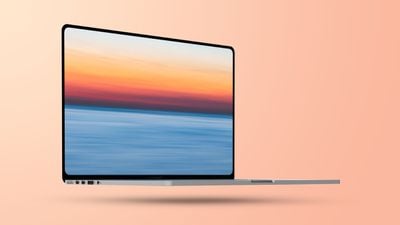 The new 14-inch MacBook Pro and 16-inch MacBook Pro models are rumored to feature new designs, brighter panels with higher contrast, function keys with no Touch Bar, more ports, a MagSafe connector for charging, and high-performance Apple silicon chips.
The new MacBook Pros are widely anticipated to launch in the second half of 2021, but could launch as soon as WWDC on Monday. For more on what to expect, make sure to check out our dedicated MacBook Pro rumor guide, which contains all the details we know about Apple's new machines so far.