This week saw an interesting variety of Apple news and rumors, ranging from rumors about upcoming iPhone and iPad releases to Apple TV+ announcements to news that Adobe Flash support will finally be removed from Safari.
One of the quirkier stories of the week was also one of the most popular, as we learned a bit more about Apple CEO Tim Cook's multi-year investment in Nebia, the eco-friendly shower head that's looking to make a bigger splash with an updated model in partnership with Moen.

Apple May Launch Backlit Smart Keyboard Alongside 2020 iPad Pros
Apple may release a backlit Smart Keyboard with a scissor switch design for its next-generation iPad models, expected to be released in the second half of 2020, according to hit-or-miss website DigiTimes. The current Smart Keyboard has unlit butterfly keys covered with rubber domes.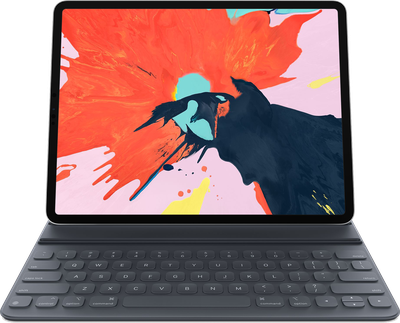 The report also claims that a new 13-inch MacBook Pro with a scissor switch Magic Keyboard is due for release in the first half of 2020, following in the footsteps of the 16-inch MacBook Pro last year.

Tim Cook Invested in Nebia Shower Head After Stepping Under a Prototype in His Local Gym
Back in 2015, Apple CEO Tim Cook invested in a water-efficient shower head called Nebia.
This week, Nebia unveiled a new version of its shower system, and some of the interesting backstory behind Cook's arguably left-field investment choice has also come to light.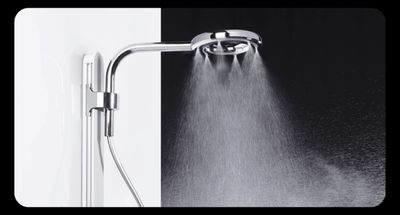 The short version of the story is that Nebia co-founder Philip Winter managed to persuade fitness centers in Silicon Valley to run pilot tests of the eco-shower, and after installing the prototypes he would wait outside locker rooms to get feedback. That's when he met Cook.
Winter said Cook invested a "significant" amount of his own money in the eco-shower head and advised Nebia on suppliers. He also pushed the startup to prioritize user experience, design, and sustainability.

iPhone 12 Lineup Rumored to Feature All-New Navy Blue Color Option
At least one iPhone 12 model will come in a new Navy Blue finish, according to XDA Developers writer and leaker Max Weinbach.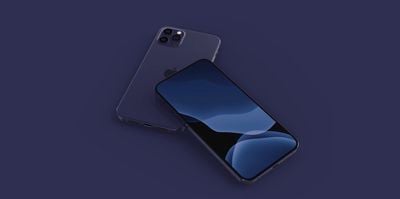 Weinbach has accurately revealed a new iPhone color in the past. In May 2019, through his Twitter account PineLeaks, he said the successor to the iPhone XR would come in a new light green color. However, his Apple rumor track record is certainly not perfect.
In other iPhone rumors this week, we heard that the so-called "iPhone SE 2" or "iPhone 9" will enter mass production in February ahead of a potential March release, while a higher-end 6.7-inch iPhone expected in the fall could be thinner and have larger rear-facing camera sensors.

Apple Reportedly Dropped Plans for End-to-End Encrypted iCloud Backups After FBI Objected
More than two years ago, Apple informed the FBI that it planned to roll out end-to-end encryption for iCloud backups, according to Reuters. Apple ultimately dropped the plan at some point after the FBI objected, although the report notes that it is unclear if the federal agency was explicitly a factor in the decision.


A former Apple employee told Reuters that the company did not want to risk scrutiny from public officials for potentially protecting criminals, being sued for making previously accessible data out of reach, or encouraging new legislation against encryption.

Apple Likely to Drop Adobe Flash Support in Next Version of Safari
As noted in our coverage of Safari Technology Preview 99, Apple has removed all support for Adobe Flash. Safari Technology Preview is basically a beta of the next version of Safari proper, all but confirming that Apple is officially ditching support for Flash in the next version of its native Mac browser.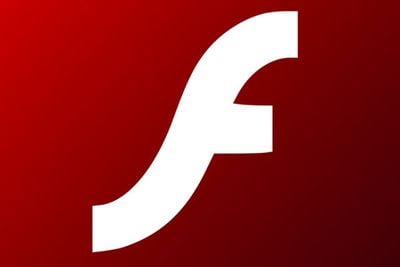 The elimination of Flash support should not heavily impact users, given that most other popular browsers have already moved away from the format. Likewise, iPhone and iPad users won't be affected because Apple's mobile operating system has never supported Flash.
Back in July 2017, Adobe announced plans to end-of-life its Flash browser plug-in. Adobe said it was ceasing development and distribution of the software at the end of 2020, so its removal from Safari was to be expected.
It's a good moment to reflect on the Steve Jobs letter "Thoughts on Flash."

Apple Shares Release Dates for Upcoming Apple TV+ Series
Apple this week shared release dates for several of its upcoming Apple TV+ shows that are set to launch during the spring and summer of 2020, such as the sci-fi anthology series "Amazing Stories," executive produced by Steven Spielberg.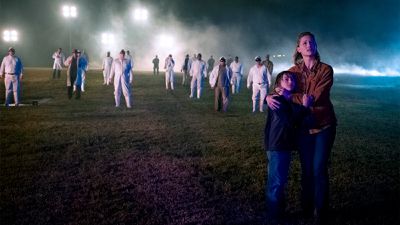 It was a big week for Apple TV+ news, ranging from Apple reaching a multi-year agreement with actress and producer Julia Louis-Dreyfus to fellow actress Jennifer Aniston winning a SAG Award for her performance in the Apple TV+ drama series "The Morning Show."

Apple Begins Selling Refurbished iPhone XS and iPhone XS Max Models
Apple this week began selling refurbished iPhone XS and iPhone XS Max models for the first time since the devices were released in September 2018.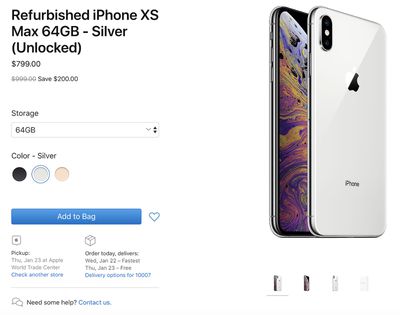 Refurbished models are available in Space Gray, Silver, or Gold with 64GB, 256GB, or 512GB of storage through Apple's online store in the United States. All of the models are unlocked, aka SIM-free.
Prices are discounted by $300 to $350 compared to September 2018. For example, the base model iPhone XS with 64GB of storage was $999 brand new and is now available refurbished for $699.

MacRumors Newsletter
Each week, we publish an email newsletter like this highlighting the top Apple stories, making it a great way to get a bite-sized recap of the week hitting all of the major topics we've covered and tying together related stories for a big-picture view.
So if you want to have top stories like the above recap delivered to your email inbox each week, subscribe to our newsletter!