Apple CEO Tim Cook is among a group of high-profile investors in Nebia, a San Francisco-based startup that has created a water-efficient shower head, according to The New York Times. Nebia is a self-installed shower system that atomizes water into millions of droplets to create 10 times more surface area than a regular shower for up to 70% less water consumption than a traditional shower head.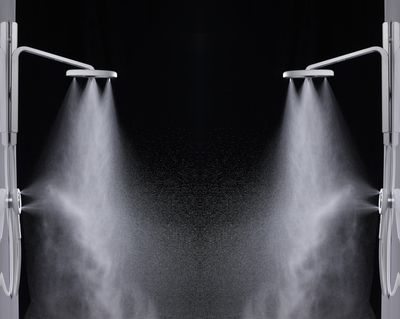 Nebia Shower was recently introduced on crowdfunding website Kickstarter and has quickly reached its $100,000 funding goal, with over $130,000 in pledges and counting to be paid out to the six-person company on September 11. The shower head is available for a pledge between $269 and $299 and will retail for $399 once released.
According to the Kickstarter page, Nebia has tested its shower head with students, employees and customers at Equinox Gyms, Google, Apple and Stanford University. Apple noted that Cook's funding towards the Nebia was a personal investment, but declined to comment further on the matter. Other investors include Michael Birch, Y Combinator and the Schmidt Family Foundation.