UBS Predicts Foldable iPhone or iPad by 2021, But Skepticism Abounds
Apple will likely launch a foldable device within the next two years, analysts at investment bank UBS predict. In a research note obtained by CNBC, the analysts said the device is more likely to be an iPad than an iPhone, and they also believe it is more likely to launch in 2021 than 2020.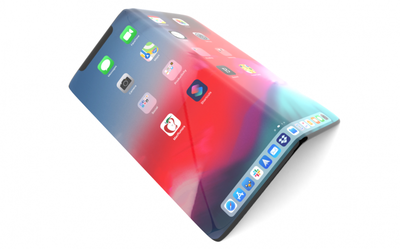 Emphasis should be placed on "predict," as this is likely just speculation, and proven sources like Ming-Chi Kuo or Mark Gurman have yet to report that Apple is actively developing a foldable ‌iPhone‌ or ‌iPad‌.
That's not the only reason to be skeptical. As noted by VentureBeat's Jeremy Horwitz, folding display technology is still in its infancy, as evidenced by the troubled launch of Samsung's Galaxy Fold, which experienced serious display issues that led the device to be postponed for several months.
Apple also has a reputation for releasing thin, sleek devices, and early folding smartphones are anything but that. That doesn't mean Apple can't do it better, but 2020 or 2021 could be quite an ambitious timeframe for a foldable ‌iPhone‌ or ‌iPad‌ that upholds the company's strict industrial design standards.
Rumors of a foldable iPhone have popped up on numerous occasions over the past few years. In both 2016 and 2017, for example, it was reported that Apple was working with LG on a foldable iPhone. And in 2018, Bank of America analyst Wamsi Mohan predicted that a foldable iPhone will launch in 2020.
Apple has filed several patents for a folding iPhone, so it has at least explored the idea, but whether it happens any time soon remains up for debate.