Tim Cook to Address Q1 Earnings Concerns at All-Hands Meeting With Apple Staff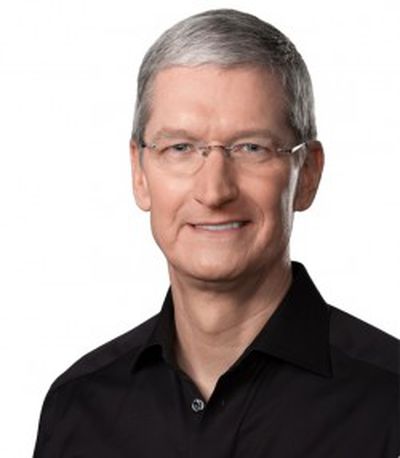 Apple CEO Tim Cook today plans to hold an "all-hands meeting" with employees to alleviate any fears surrounding the company's revision to its Q1 2019 earnings expectations.
According to Bloomberg's Mark Gurman, who spoke to a person familiar with the matter, Cook plans to address concerns from Apple staff by taking questions from workers during Thursday's meeting.
Further details on the meeting have yet to be disclosed, but Cook will likely seek to dampen internal worries about what the revised earnings guidance means for the company's plans as it gears up for another year.
In his earnings call on Wednesday, Cook revealed that Apple expected to end the first quarter of 2019 with $84 billion in revenue, which is down over 7 percent from the $89 billion to $93 billion forecast the company predicted at the end of the last fiscal quarter 2018.
In interview with CNBC, Cook said trade tensions with the U.S. put additional pressure on the Chinese economy, which led to less traffic in stores and lower sales. He also blamed fewer carrier subsidies, a stronger dollar, and the $29 battery replacement program, suggesting that those factors led to fewer iPhone upgrades than expected.
Writing for Bloomberg, Gurman claims that stagnating smartphone sales mean Apple needs to look beyond the iPhone as its core product, but that the company shouldn't rely on its AirPods or Apple Watch lines because they're exclusively tied to iPhone use.
Likewise, Apple's services business is providing an increasingly sizable income, but the long-term success of its services also relies heavily on iPhone usage. In other words, Apple may need to look at new product categories if it is to successully reverse the damage of its iPhone sales problem, which is currently limited to China. The issue however is that potential major launches like AR-glasses and self-driving car technology still seem years away.

For now, it appears Apple's iPhone sales problem is China-focused. According to analyst Shannon Cross of Cross Research, as long as the problem doesn't spread to other regions, Cook can weather the storm.

"It's going to rely on understanding the supply chains, how to make sure costs are efficient and effective," which are Cook's strengths, Cross said.
Apple plans to discuss its final earnings results during the company's first quarter 2019 conference call on Tuesday, January 29.