Apple Lowers Revenue Guidance for Q1 2019 Citing 'Fewer iPhone Upgrades' Than Anticipated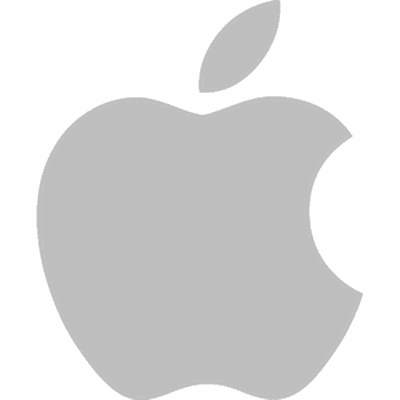 Apple today published a letter from Apple CEO Tim Cook addressed to Apple investors announcing changes to the guidance for the first fiscal quarter of 2019.
Apple is expecting revenue of approximately $84 billion and gross margin of 38 percent, which is quite a bit lower than the estimate provided in November when fourth quarter earnings were revealed.
At that time, Apple said its guidance included expected revenue of $89 to $93 billion and gross margin between 38 and 38.5 percent. From Cook's letter:
Today we are revising our guidance for Apple's fiscal 2019 first quarter, which ended on December 29. We now expect the following:
- Revenue of approximately $84 billion
- Gross margin of approximately 38 percent
- Operating expenses of approximately $8.7 billion
- Other income/(expense) of approximately $550 million
- Tax rate of approximately 16.5 percent before discrete items
At $84 billion, Apple will see a year-over-year revenue drop in 2019 after pulling in $88.3 billion during the first fiscal quarter of 2018.
Cook offered up a number of explanations for the decline, some of which were mentioned during the fourth quarter earnings call.
Cook says that the timing of the iPhone XS, XS Max, and XR launch compared to the timing of the iPhone X launch last year will impact year-over-year comparisons, as will the strength of the U.S. dollar.
Apple Watch Series 4, iPad Pro, MacBook Air, and AirPods were constrained during the holiday season, leading to an inability to keep up with demand, as did economic weakness in emerging markets played a major role in the guidance change.
Cook says that customers taking advantage of "significantly reduced pricing for iPhone battery replacements" is also a factor that led to fewer upgrades in 2018. Starting in January 2018, Apple began offering battery replacements for $29 after a snafu that saw the company quietly introducing software that throttled the iPhone's performance without letting customers know. Apple faced multiple accusations that it deliberately slows down iPhones to encourage people to buy new devices, and while that may not be the case, offering cheaper battery replacements does appear to have impacted sales of new devices.
In China specifically, Apple saw a significant decline in sales, especially during the second half of 2018, which Cook says was in part due to rising trade tensions with the United States.
While we anticipated some challenges in key emerging markets, we did not foresee the magnitude of the economic deceleration, particularly in Greater China. In fact, most of our revenue shortfall to our guidance, and over 100 percent of our year-over-year worldwide revenue decline, occurred in Greater China across iPhone, Mac and iPad.
Cook says that Apple saw "fewer iPhone upgrades" than anticipated as a result of the aforementioned factors, requiring the company to lower its expected revenue estimates.
Lower than anticipated iPhone revenue, primarily in Greater China, accounts for all of our revenue shortfall to our guidance and for much more than our entire year-over-year revenue decline. In fact, categories outside of iPhone (Services, Mac, iPad, Wearables/Home/Accessories) combined to grow almost 19 percent year-over-year.

While Greater China and other emerging markets accounted for the vast majority of the year-over-year iPhone revenue decline, in some developed markets, iPhone upgrades also were not as strong as we thought they would be. While macroeconomic challenges in some markets were a key contributor to this trend, we believe there are other factors broadly impacting our iPhone performance, including consumers adapting to a world with fewer carrier subsidies, US dollar strength-related price increases, and some customers taking advantage of significantly reduced pricing for iPhone battery replacements.
At the end of his letter, Cook highlights positive results from the December quarter, such as a growth in active devices, and increased revenue outside of the iPhone business in areas that include services and wearables. Apple, says Cook, is confident in its business and the "pipeline of future products and services."
vMost importantly, we are confident and excited about our pipeline of future products and services. Apple innovates like no other company on earth, and we are not taking our foot off the gas.

We can't change macroeconomic conditions, but we are undertaking and accelerating other initiatives to improve our results. One such initiative is making it simple to trade in a phone in our stores, finance the purchase over time, and get help transferring data from the current to the new phone. This is not only great for the environment, it is great for the customer, as their existing phone acts as a subsidy for their new phone, and it is great for developers, as it can help grow our installed base.

This is one of a number of steps we are taking to respond. We can make these adjustments because Apple's strength is in our resilience, the talent and creativity of our team, and the deeply held passion for the work we do every day.

Expectations are high for Apple because they should be. We are committed to exceeding those expectations every day.
Cook's full letter to investors can be read on Apple's Newsroom site.
Update: Apple CEO Tim Cook sat down for an exclusive interview with CNBC, where he further explained the guidance revision. He said the shortfall is over 100 percent from iPhone and primarily from Greater China due to a slowing economy during the second half of 2018.
Cook says trade tensions with the U.S. put additional pressure on the Chinese economy, leading to less traffic in stores and lower sales. Cook also blamed fewer carrier subsidies, a stronger dollar, and the $29 battery replacement program, suggesting that those factors led to fewer iPhone upgrades than expected. Going forward, Cook says Apple will focus "really deeply" on things it can control, boosting future sales through trade-in program marketing, monthly pricing options, and more focus on in-store services such as data transfer.