French Radio Station Says iPhone Event Will Be Held September 12 at Steve Jobs Theater
French radio station Europe 1, citing two unnamed sources, claims that Apple's annual iPhone event will be held Wednesday, September 12 at Steve Jobs Theater, with the keynote beginning at 10:00 a.m. local time as usual.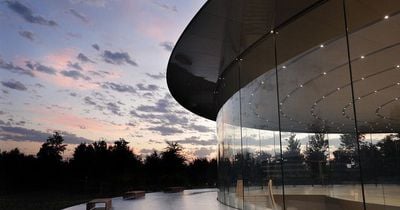 September 12 would make a lot of sense, and has already been the most widely predicted event date, for at least six reasons:
Apple has held an iPhone event in the first two weeks of September every year since 2012, between September 7 and September 12, so the date lines up from a historical perspective.

Apple has never hosted an iPhone event on Monday, Thursday, or Friday in the month of September. Always on Tuesday or Wednesday. September 12 falls on a Wednesday this year.

German carriers have reportedly indicated that pre-orders for the next iPhones will begin Friday, September 14, the usual two to three days later. Pre-orders will likely begin at 12:01 a.m. Pacific Time as usual.

If the event were to be held in the first week of September this year, Apple likely would have sent out invites to the media already. In previous years, invites have gone out later this week.

Labor Day is Monday, September 3 this year. Apple likely wants to give the media time to travel to the event after the U.S. holiday weekend, likely ruling out September 4 and September 5.

Tuesday, September 11 is presumably a less likely date for the event due to the significance of the day in history.
At the event, Apple is widely expected to introduce three new iPhones, Apple Watch Series 4 models, new AirPods, AirPower pricing and availability, and more. MacRumors will have up-to-the-minute coverage as it unfolds.