2018 iPhone Pre-orders to Take Place on September 14 According to German Carriers
Pre-orders for Apple's 2018 iPhone lineup will take place on Friday, September 14, according to information Macerkopf sourced from German carriers.
German mobile service providers are said to be planning for pre-orders that will take place on September 14, which would suggest an announcement earlier in the week, perhaps on September 11 or 12.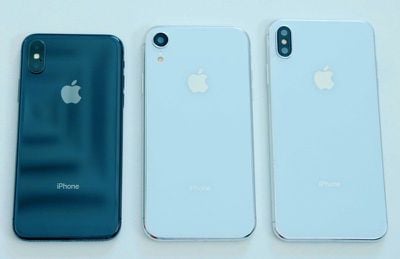 Apple often announces new iPhones during the second week of September, so we have been counting on an event right around September 12. A September 14 pre-order date is in line with past pre-order and event dates, which are listed below:
2010 - Monday, June 7
2011 - Tuesday, October 4
2012 - Wednesday, September 12
2013 - Tuesday, September 10
2014 - Tuesday, September 9
2015 - Wednesday, September 9
2016 - Wednesday, September 7
2017 - Tuesday, September 12
Apple typically unveils new iPhones on Tuesdays rather than Wednesdays, but because Tuesday falls on September 11, there has been some speculation that Apple will avoid holding an event on that day.
Back in 2012, when September 11 also fell on a Tuesday, Apple opted to hold its event on Wednesday, September 12 instead, and it's believed Apple will do the same thing this year.
Following the September 14 pre-order date, iPhones will begin delivering to customers the following Friday, September 21, which will probably be the official launch date for the device.
Apple is expected to send out media invites for its event at the end of August, which is when the date will be confirmed. This year's event is likely to be held at the Steve Jobs Theater on the new Apple Park campus.
This year, Apple is rumored to be unveiling three new iPhones, all of which will sport edge-to-edge displays, no Home button, and support for Face ID. There will be a second-generation 5.8-inch OLED iPhone, a larger 6.5-inch OLED iPhone, and a more affordable 6.1-inch LCD iPhone.