Last Siri Co-Founder, Tom Gruber, Retires From Apple
Tom Gruber, who served as head of Siri's Advanced Development group and was one of Siri's original cofounders, has left Apple, reports The Information. His departure from the company was confirmed by an Apple spokesperson, who told The Information that he was retiring to pursue "personal interests in photography and ocean conservation."
Gruber created Siri alongside Dag Kittlaus and Adam Cheyer, releasing the original Siri as an app on the iOS App Store in 2010. Apple acquired Siri two months later, and Cheyer, Kittlaus, and Gruber all joined the company at that time.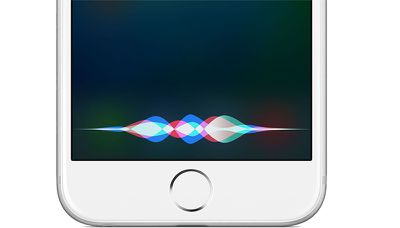 Kittlaus left Apple in 2011 and Cheyer left in 2012, and the duo teamed up again to create Viv, a new artificial intelligence project that was acquired by Samsung in 2016. Samsung used Viv to create Bixby, its current AI assistant platform.
Gruber stayed on at Apple for several years after the other two Siri co-founders departed, but with his retirement, none of the original Siri creators are left at Apple.
Apple's Siri team is going through a leadership change at the moment with the May hiring of John Giannandrea, former head of Google's search and artificial intelligence unit.
Apple just last week updated its leadership page to add Giannandrea, who is now serving as Apple's chief of machine learning and AI strategy. Giannandrea is leading Apple's AI and machine learning teams, and Apple has combined its Core ML and Siri teams under him.
Prior to Giannandrea's hiring, Siri development was overseen by software engineering chief Craig Federighi, who took over from Eddy Cue in 2017. Apple has been facing increasing criticism over Siri's capabilities compared to other AI-based personal assistants in recent years, with many suggesting Siri has serious shortcomings compared to options from Microsoft, Google, and Amazon.
Apple in iOS 12 introduced major improvements to Siri through a new Siri Shortcuts feature that's coming in iOS 12, which is designed to let users create multi-step tasks using both first and third-party apps that can be activated through Siri.
Along with Gruber, Apple's head of search, Vipul Ved Prakash, has also left the company, according to The Information. Prakash joined Apple when his company, Topsy, was acquired in 2013. His search team was also within the Siri group.