Former Apple Employees Reflect on Siri's 'Squandered Lead' Over Amazon Alexa and Google Assistant
The Information has published an in-depth look at how Siri has transitioned from one of Apple's most promising technologies into a "major problem" for the company. The article includes interviews with a dozen former Apple employees who worked on the various teams responsible for the virtual assistant.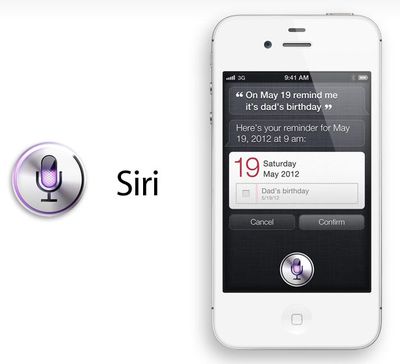 The report claims that many of the employees acknowledged for the first time that Apple rushed Siri to be included in the iPhone 4s before the technology was fully ready, resulting in several internal debates over whether to continue patching up the half-baked product or start from scratch.
Siri's various teams morphed into an unwieldy apparatus that engaged in petty turf battles and heated arguments over what an ideal version of Siri should be—a quick and accurate information fetcher or a conversant and intuitive assistant capable of complex tasks.
The team working on Siri was overseen by Apple's then iOS chief Scott Forstall, but his attention was reportedly divided by other major projects, including the upcoming launch of Apple Maps. As a result, Forstall enlisted Richard Williamson, who was also managing the Apple Maps project, to head up the Siri team.
According to the report, several former employees said Williamson made a number of decisions that the rest of the Siri team disagreed with, including a plan to improve the assistant's capabilities only once a year.
Williamson, in an emailed response to the report, wrote that it's "completely untrue" that he decided Siri shouldn't be improved continuously.
He said decisions concerning "technical leadership of the software and server infrastructure" were made by employees below his level, while he was responsible for getting the team on track.

"After launch, Siri was a disaster," Mr. Williamson wrote. "It was slow, when it worked at all. The software was riddled with serious bugs. Those problems lie entirely with the original Siri team, certainly not me."
Forstall and Williamson were both fired by Apple in 2012 following the botched launch of Apple Maps on iOS 6. The former employees interviewed said they lamented losing Forstall, who "believed in what they were doing."
Another interesting tidbit is that the Siri team apparently didn't even learn about the HomePod until 2015. Last year, Bloomberg News reported that Apple had developed several speaker prototypes dating back to 2012, but the Siri team presumably didn't know due to Apple's culture of secrecy.
In a sign of how unprepared Apple was to deal with a rivalry, two Siri team members told The Information that their team didn't even learn about Apple's HomePod project until 2015—after Amazon unveiled the Echo in late 2014. One of Apple's original plans was to launch its speaker without Siri included, according to a source.
The report says that Siri is the main reason the HomePod has "underperformed," and said Siri's capabilities "remain limited compared to the competition," including Amazon Alexa and Google Assistant.
The most notable failure in Siri's evolution is that it still lacks the third-party developer ecosystem considered the key element of the original Siri vision. Apple finally launched SiriKit in 2016 after years of setting aside the project and shifting resources away to other areas. […]

But SiriKit has yet to fulfill its promise. So far it includes just 10 activities—Apple calls them "intent domains"—such as payments, booking rides, setting up to-do lists and looking at photos. Several senior engineers who worked on SiriKit have left Apple or moved off the project.
Some former employees interviewed noted that "while Apple has tried to remake itself as a services company, its core is still product design."
Apple responded to today's report with a statement noting Siri is "the world's most popular voice assistant" and touted "significant advances" to the assistant's performance, scalability, and reliability.
"We have made significant advances in Siri performance, scalability and reliability and have applied the latest machine learning techniques to create a more natural voice and more proactive features," Apple wrote in its statement. "We continue to invest deeply in machine learning and artificial intelligence to continually improve the quality of answers Siri provides and the breadth of questions Siri can respond to."
The full-length article is a worthwhile read for those interested in learning more about Siri's internal struggles and shortcomings.
The Information: The Seven-Year Itch: How Apple's Marriage to Siri Turned Sour