78 More Customers Sue Apple Over 'Secretly Throttling' Older iPhones in Latest Class Action
Class action lawsuits continue to mount against Apple over the iPhone Slowdown saga.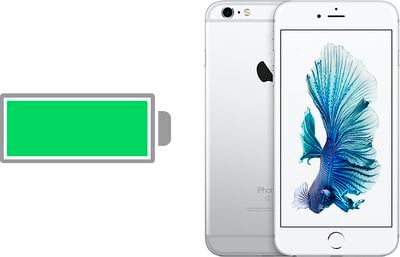 For those unaware, late last year, Apple admitted that it throttles the maximum performance of some older iPhone models with chemically aged batteries when necessary in order to prevent the devices from unexpectedly shutting down.
Apple views this as a feature intended to provide the best user experience possible, and make iPhones last as long as possible, but it wasn't very transparent about the changes, leading some customers to believe that Apple is purposefully slowing down older iPhones as a form of planned obsolescence.
In an apology letter to customers over its lack of communication, Apple emphatically denied that it would ever "do anything to intentionally shorten the life of any Apple product, or degrade the user experience to drive customer upgrades."
Not everyone believes Apple, however, as a group of 78 customers from multiple states have jointly filed a class action lawsuit against Apple this week, accusing the company of "secretly throttling" older iPhones to force customers to upgrade to a newer iPhone, calling it "one of the largest consumer frauds in history."
The full complaint is exhaustive, as most court documents are, but the gist of it is that Apple allegedly committed fraud by secretly slowing down older iPhones as part of a money-making scheme. Through these actions, Apple is accused of violating California's Consumer Legal Remedies Act and other laws.
An excerpt from the complaint, filed in a U.S. district court in San Jose on Monday and obtained by MacRumors:
While Plaintiffs and the class need not attribute any motive behind Apple's intentional degradation of the Devices, it is evident that Apple continued to do so for the simple reason most frauds are committed: money.

Although technically complex in part, the scheme was logical and simple: The Devices were designed defectively, and Apple released software updates to conceal the Defects, all the while exacerbating the effects of the Defects—principally decreased performance—so that Device users had no choice but to purchase new batteries or upgrade their Devices, resulting in additional payments to Apple and a sustained (albeit forced) customer base.
Apple's VP of marketing Greg Joswiak recently denied this theory, calling it "about the craziest thinking in the world."
Which is about the craziest thinking in the world, where I give you a shitty experience so you go buy our new product. But, to your point, there's been so much that people forgot about how great software updates are. First of all, we have a 95 percent customer satisfaction rate with iOS 11… it's great. We have delivered through the years amazing features, from the App Store to iMessage."
The plaintiffs, who reside all across the United States, are aiming to become the representatives of the proposed class, including all users of the iPhone 5 and newer and various iPad models, including the iPad Air, iPad Pro, and iPad mini.
It's unclear why the complaint includes the iPhone 5-5s and iPads, which are not affected by the performance management, according to Apple.
This case, along with over 60 others, will likely be heard by the Honorable Judge Edward J. Davila, after the U.S. Judicial Panel on Multidistrict Litigation ordered all iPhone slowdown lawsuits to be consolidated as one large class action in the U.S. District Court for Northern California, where he presides.
Apple has already taken a few courses of action beyond apologizing, including reducing the price of battery replacements to $29 for iPhone 6 and newer through the end of 2018, and offering a $50 credit to all customers who paid for an out-of warranty battery replacement for an iPhone 6 or later in 2017.
Moreover, in iOS 11.3, Apple introduced a new Battery Health feature in beta to track an iPhone's battery and performance status.
When users first install iOS 11.3 or later, all performance management features that might have been enabled are automatically disabled. If an unexpected shutdown occurs, however, the performance management is turned back on and must be disabled manually thereafter—although Apple doesn't recommend it.
If you are experiencing issues with or have questions about your iPhone battery, contact Apple Support. Also read our guide on how to get an iPhone's battery replaced at an Apple Store or Apple Authorized Service Provider.