Apple Now Faces More Than 60 Class Actions Over iPhone Slowdowns, Consolidation Likely Next Month
Apple's legal battle against accusations that it intentionally slows down older iPhones to incentivize customers to upgrade to newer models will likely take place in one courtroom near the company's headquarters in California.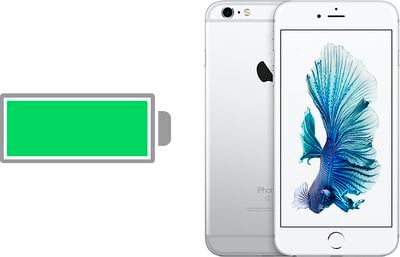 The U.S. Judicial Panel on Multidistrict Litigation has disclosed that it will consider consolidating dozens of iPhone performance-related complaints filed against Apple during a hearing scheduled for Thursday, March 29 in Atlanta, Georgia, as is routine for similar cases filed across multiple states.
Apple currently faces 59 putative class actions across 16 district courts in the United States. The total includes 30 before Judge Edward J. Davila in the Northern District of California, where the lawsuits will likely be centralized given their overlapping claims, according to court documents obtained by MacRumors.
Apple faces similar class action lawsuits in at least six other countries, including one filed with the Ontario Superior Court of Justice in Canada on Friday, according to Toronto-based law firm Rochon Genova LLP.
The lawsuits have been mounting since late December, when Apple revealed that it throttles the maximum performance of some older iPhone models with chemically aged batteries when necessary in order to prevent the devices from unexpectedly shutting down. The so-called feature was introduced in iOS 10.2.1.
Apple initially didn't mention the change in its iOS 10.2.1 release notes, and in a statement issued a month later, it still only mentioned vague "improvements" resulting in a significant reduction in unexpected shutdowns.
Apple only revealed exactly what the so-called "improvements" were after Primate Labs founder John Poole visualized that some iPhone 6s and iPhone 7 devices suddenly had lower benchmark scores starting with iOS 10.2.1 and iOS 11.2 respectively, despite operating at maximum performance on previous versions.
Apple apologized for its lack of communication in December, and reduced the price of battery replacements to $29 for iPhone 6 and newer through the end of 2018. Apple will also provide users with more visibility into the health of their iPhone's battery in iOS 11.3, with the feature already available in beta.
Apple also emphatically denied any kind of planned obsolescence:
First and foremost, we have never — and would never — do anything to intentionally shorten the life of any Apple product, or degrade the user experience to drive customer upgrades. Our goal has always been to create products that our customers love, and making iPhones last as long as possible is an important part of that.
Keep in mind that Apple is not permanently or persistently slowing down older iPhones. Even if your iPhone is affected, the performance limitations only happen intermittently, and only when the device is completing demanding tasks.
MacRumors previously answered many frequently asked questions about Apple's power management process, which can be disabled in iOS 11.3, or avoided by replacing your iPhone's battery if necessary. Read our guide on how to get an iPhone's battery replaced at an Apple Store or Apple Authorized Service Provider.