Apple Executive Greg Joswiak Dismisses Planned Obsolescence as 'Craziest Thinking in the World'
Daring Fireball writer John Gruber sat down with Apple's VP of marketing Greg Joswiak and VP of AR/VR engineering Mike Rockwell at the California Theatre on Tuesday for a live recording of his The Talk Show podcast.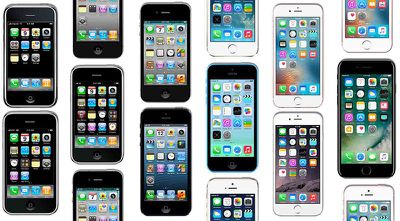 MacRumors was in attendance during the interview, which reflected on a wide range of topics, including augmented reality, privacy, the latest software updates, and other announcements from the WWDC keynote on Monday. A replay of the event is also available on YouTube, starting around the 29:40 mark.
One of those announcements, revealed by software engineering chief Craig Federighi, was that iOS 12 more quickly ramps up peak performance when needed for a faster and more responsive experience on all supported devices, going all the way back to the iPhone 5s and iPad Air, both released in 2013.
On an iPhone 6 Plus running iOS 12, for example, Apple says the keyboard appears up to 50 percent faster, apps launch up to twice as fast under heavy load, and the camera opens up to 70 percent faster from the lock screen.
Gruber expressed that part of Apple's emphasis on those performance improvements on stage must be to counter the notion of planned obsolescence, or the idea that it deliberately slows down older iPhones with software updates to drive customers to upgrade to the latest and greatest models.
Joswiak quickly dismissed the idea as "about the craziest thinking in the world," and talked up iOS 12 as a "really good update."
"Which is about the craziest thinking in the world, where I give you a shitty experience so you go buy our new product," quipped Joswiak. "But, to your point, there's been so much that people forgot about how great software updates are. First of all, we have a 95 percent customer satisfaction rate with iOS 11… it's great. We have delivered through the years amazing features, from the App Store to iMessage."
"Software updates are super important," he added. "You have got to remember, we're supporting devices that were introduced in 2013. Devices that are more recently introduced… iPhone X… are a lot faster than those, just by the nature of how fast our chips have gotten. We've got the fastest chips in the business. Our chips last year are faster than theirs this year."
Joswiak said Apple wanted to pay "special attention" to older devices that may be experiencing "slowdowns" under heavy workloads.
"Craig was making a point of showing, look, we did a lot of engineering, and a lot of testing… to show that we're going to double the performance for those people on iOS 12," he said. "iOS 12 supports the same set of devices that iOS 11 did, again going all the way back to 2013… all the way back to the iPhone 5s, and it's going to be a really good update for those people."
"If we only wanted you to buy new hardware, we would only have updates that support like six percent of our users," he joked.
The first beta of iOS 12 was
seeded to registered Apple developers
on Monday, and a public beta should follow in the coming weeks, ahead of an official release in September. The software update is compatible with the iPhone 5s and newer, iPad Air and newer, and the sixth-generation iPod touch.